This month's Senior Seminar program at Lawrence Memorial Hospital will focus on edema in older adults.
Edema — another word for swelling — often is caused by fluid retention. Tiny blood vessels leak fluid, which is trapped and leads to swelling. It commonly occurs in people's hands, arms, ankles, legs and feet.
Mild cases of edema can be caused by sitting or remaining in one position too long; chronic inactivity; eating too much salty food; premenstrual periods; pregnancy; being overweight; or wearing tight stockings.
Edema also can be a side effect of some medications, including blood pressure medications, nonsteroidal anti-inflammatory drugs, steroid drugs, estrogens, some diabetes medications, and chemotherapy agents. In addition, edema can occur after an injury or accident resulting in a sprain, strain or fracture, or from wounds, infections or burns.
But in some cases, edema may be a sign of a more serious medical condition. Diseases and conditions that may cause edema include congestive heart failure, as well as liver or kidney damage or failure.
For some people, swelling does not decrease over time and becomes chronic. With aging, many people develop swelling in their legs, especially their ankles and feet. This is common for people who sit for long stretches of time with their feet down.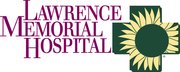 Edema differs from a condition known as lymphedema, which occurs when the lymph system's ability to move fluid through the body has been compromised. Fluid builds up and is trapped in the tissue.
Lymphedema can develop in cancer survivors who have had lymph node dissection or radiation therapy. In addition, people who have had a traumatic injury or who suffer from chronic venous insufficiency can be prone to lymphedema.
Any kind of swelling that lasts more than three months after an injury or is ongoing can make getting shoes and socks on difficult, causes fatigue, and sometimes causes pain because of extra stress on joints from fluid buildup.
The swelling also can be dangerous. People with chronic swelling are at greater risk of developing an infection in a swollen limb because excess fluid can create a place where bacteria is more likely to grow. This infection is called cellulitis and should be seen by a physician immediately.
It is always important if you have any swelling to see your health care provider as soon as possible to determine its cause. Therapy provided by a certified lymphedema therapist can supplement traditional medical treatments.
This month's Senior Seminar program at Lawrence Memorial Hospital will begin at 6 p.m. today in the LMH Auditorium. Advance enrollment is recommended due to seating limitations. Enroll online at lmh.org/events, by calling LMH Connect Care at 785-505-5800 or sending an email to connectcare@lmh.org. The supper portion of tonight's program is already full.
— Cindi Carter, OTR, is a registered occupational therapist certified in lymphedema therapy. She works at LMH Therapy Services.
Copyright 2018 The Lawrence Journal-World. All rights reserved. This material may not be published, broadcast, rewritten or redistributed. We strive to uphold our values for every story published.