Contact KU and higher ed reporter Sara Shepherd
Have a tip or story idea?
---
More stories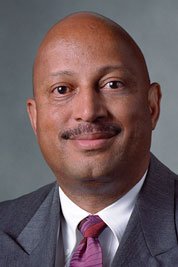 Overall crime at Kansas University dropped by 18 percent in 2013, according to annual statistics released by the KU Public Safety Office on Monday.
The office said it handled 670 criminal offenses in 2013, down from 818 the year before. Most of those crimes were property crimes, with violent crimes accounting for 1 percent of all crimes. Officials credit the drop to increased safety awareness and new security cameras across campus.
Not all categories of crime fell at the university, but chief of KU police Ralph Oliver said many areas of increased reporting are a sign that campus police are effective and working more closely with students and faculty.
One area that's up is drug violations, which rose to 53 from 43 in 2012. That's a 23 percent increase from last year and an even more marked increase from 2003, when violations were at seven for the year.
Oliver said his office has gotten better at catching violators, especially those using marijuana. Public Safety has been working with KU's housing office to provide staff with training, including simulated marijuana burns aimed at making employees at dorms "more confident in what they're smelling" and leading to more phone calls to KU police.
But catching more people pushes up crime stats. "We love the contacts," Oliver said, meaning contact between officers and suspects. "But it does result in higher numbers."
KU also had the most reported rapes since 2009, with three in 2013. The past year also saw the most sex offenses in the past 10 years, with six in 2013. Both crimes frequently go unreported, but Oliver credits KU's Institutional Opportunity and Access office with educating students and the KU community on reporting rape and sexual assault.
Established in 2011, KU's IOA office conducts surveys and provides training to students and staff on sexual harassment and sexual assault.
"We think that awareness increases reporting." he said. "Administration has decided to take the issue of rape and sexual harassment head on by creating the office."
By far the most common crimes on the KU campus are larceny and theft, which dropped from 215 to 193 in 2013 and are at their lowest point in a decade. Again Oliver attributes this to campus awareness. Public Safety has been working with students and employees on campus to inform them about protecting their possessions and keeping records of the serial numbers of their electronics so they can be recovered if taken.
Also down are reports of burglary from vehicles and buildings, which fell by about half between 2012 and 2013, from 66 to 36. On that front KU Public Safety got a little help from technology. With allocations through the provost's office, Public Safety has been installing cameras in parking lots and outside buildings.
The cameras act as deterrents for potential burglars observant enough to notice them, and what Oliver calls "quiet witnesses" to the crimes of those that aren't observant. The cameras have also helped KU police track assaults and other crimes, Oliver said.
Copyright 2018 The Lawrence Journal-World. All rights reserved. This material may not be published, broadcast, rewritten or redistributed. We strive to uphold our values for every story published.