Contact KU and higher ed reporter Sara Shepherd
Have a tip or story idea?
---
More stories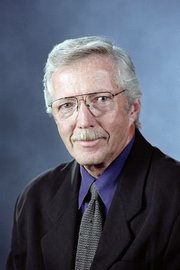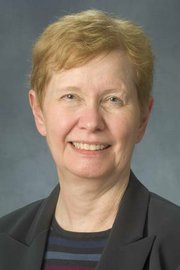 Two dean jobs at Kansas University opened up today as longtime KU leaders announced plans to leave their posts.
John Gaunt, dean of the School for Architecture, Design and Planning for the past 20 years, said today he would step down as dean in 2015. In a simultaneous university release, Mary Ellen Kondrat, dean of the School of Social Welfare since 2006, announced she would retire this year.
Gaunt has served longer than any other dean currently at KU. He took the dean post at the architecture school in 1994 after a career in the private sector, which included 18 years with Minneapolis firm Ellerbe Becket.
Gaunt said he had previously considered stepping down this year, but decided to stay until the school was in a position to build an extension for Marvin Hall, a project that the school's Studio 804 class is currently working on.
Gaunt said 20 years seemed like a nice round number to take stock and consider moving on.
"Both at the school level and at the university level, as dean you're really involved in a very wide array of matters, issues and so on… It's the greatest place to be I can think of, but it has its days. And it's not all easy stuff to deal with," he said, citing administrative responsibilities around financing and strategic planning.
Once he leaves the dean position at the end of the spring 2015 semester, Gaunt said he will remain as a faculty member and continue teaching in the school. The KU Provost's Office will begin a national search for a new dean in the coming weeks, KU said.
Also announcing today she would leave her post, Kondrat said she plans to retire June 1. She has served as dean of the social welfare school since 2006.
Before starting at KU, Kondrat served as dean of the social welfare school at Louisiana State University.
While she was dean at KU, the social welfare school doubled its external research funding, added a partially online master's program and expanded the master's program to western Kansas.
KU Provost Jeffrey Vitter named Tom McDonald, professor and associate dean of the social welfare school, as interim dean. Vitter announced a nationwide search had begun for a permanent dean.
Copyright 2018 The Lawrence Journal-World. All rights reserved. This material may not be published, broadcast, rewritten or redistributed. We strive to uphold our values for every story published.