To understand the problems of human trafficking, family violence, and even the recent killing rampage in California, it is important to gain a knowledge of human sexuality, according to Kansas University Professor Alesha Doan.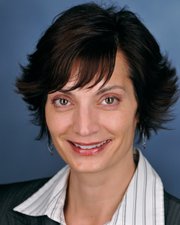 Doan, chairwoman of the Women, Gender and Sexuality Studies Department, is hoping the Kansas Board of Regents later this month approves a request from KU for an academic unit that will lead to Bachelor of Art and Bachelor of General Studies degrees in human sexuality.
"There are very few human sexuality majors in the country, but it is a rapidly growing field, so it is really exciting to be on the front end of that," said Doan. "It also fits in so well with the other programming," she said.
The major would cover a wide range of subjects examining how sexual identity and practices affect numerous issues.
She said the incident last month when 22-year-old Elliot Rodger killed six people and himself after expressing outrage over women is an example of something that can be better understood when examined through the lens of how sexuality is viewed by some.
"You have to understand misogyny and how masculinity is constructed that gives rise to these kind of tragic events. It's not just about women, but it's about men and how these identities can be limiting," she said.
A major in human sexuality would also open doors in the workplace, allowing students to pursue careers in policy and advocacy, KU officials said.
In a memo to the regents, KU argued that in highly competitive corporate and sales positions, "prospective employees that are culturally competent often have a competitive edge over others seeking the same positions."
KU is in a good position to offer the degree because it has a number of courses devoted to the study of sexuality.
The degree program would also provide research and educational programs that help identify and combat slavery and human trafficking. Doan noted that Gov. Sam Brownback has taken a leading role in his political career to fighting human trafficking.
The Department of Women, Gender and Sexuality Studies already offers an undergraduate minor in Human Sexuality and core faculty members teach courses relevant to the proposed degree programs. KU says no increase in funding would be required to carry the initiative forward.
If approved, KU would be the only school within Kansas' neighboring states offering a major in human sexuality.
Doan said that while some may find it unusual for a human sexuality major to be offered in Kansas, she didn't.
"Kansas is a place where lots of different people with different perspectives can study and live," she said.
Copyright 2018 The Lawrence Journal-World. All rights reserved. This material may not be published, broadcast, rewritten or redistributed. We strive to uphold our values for every story published.