More coverage: Gianfranco Villagomez-Saldana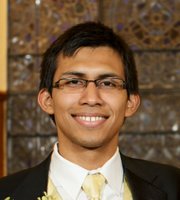 Police continue to await the autopsy report for a Kansas University student who was found dead after leaving a party on foot on a bitter cold night six weeks ago.
Gianfranco Villagomez-Saldana, 23, who came to KU from Lima, Peru, was reported missing when he didn't arrive at his destination after leaving the party early the morning of Dec. 7. A resident in the 800 block of Avalon Road — about a block away from the party in the 800 block of Michigan Street — discovered his body behind her house two days later.
Frontier Forensics in Kansas City, Kan., which performs autopsies for Douglas County, examined the body in the days that followed but will not complete the autopsy report until toxicology and other test results are returned, a representative of the company said Monday. In December, Frontier Forensics estimated those tests could take 10 to 12 weeks.
Lawrence police consider the case a death investigation, and foul play is not suspected.
The bulk of police activity in the case happened in the days Villagomez-Saldana was missing and shortly after his body was found, said Sgt. Trent McKinley, Lawrence Police Department spokesman. McKinley said police were still in touch with Villagomez-Saldana's relatives but that there was no new information in the investigation.
"We, too, are waiting for the results of the autopsy," McKinley said.
After his death, friends of Villagomez-Saldana initiated a fundraiser to help his family with travel and funeral expenses. Memorial services in Lawrence were held at Ecumenical Campus Ministries and St. John the Evangelist Catholic Church.
Copyright 2018 The Lawrence Journal-World. All rights reserved. This material may not be published, broadcast, rewritten or redistributed. We strive to uphold our values for every story published.