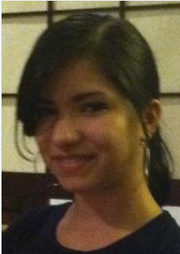 Friends and neighbors of Harold M. Sasko say they remember him as a caring, generous and quiet person and they were stunned by his violent death.
"He was probably the nicest person I ever met," said Erin Reese, a former employee of Sasko's at CiCi's Pizza in Lawrence. "He would do anything for anybody, whether it was at work or outside of work. He helped me and some of the other people he's worked with with jobs. He'd give great references for you and all that."
Sasko, 52, was found dead in his home in southwest Lawrence Friday night. Police had gone there to look for a 19-year-old woman, Sarah Brooke Gonzalez McLinn, who reportedly had been living in the house with Sasko.
According to police spokesman Sgt. Trent McKinley, McLinn's family and friends last heard from her on Tuesday, Jan. 14. She was expected to meet with family members and friends on Wednesday, but did not show up.
McKinley would not say when the last time was that anyone saw Sasko alive.
When officers arrived at the home around 11 p.m. Friday night, they found Sasko's body. Police are still searching for McLinn, as well as a vehicle that was missing from the residence. The vehicle is described as a dark gray or blue 2008 Nissan Altima four-door with a Kansas "In God We Trust" license tag, number AK149.
Reese, 22, said she worked at Sasko's restaurant off and on for about six years. She said she believes Sasko had been allowing McLinn live in his house while she was going through a rough period in her life.
"I don't know all the details, but she was going through some rough stuff and he was helping her out by letting her live there," Reese said.
Kimberly Qualls, a friend of Sasko's, said she was dating Sasko in 2012 when he permitted McLinn to move into his residence. A few months later, the two ended their relationship, but remained friends.
"It was important to him that I understood why she was moving in," Qualls said. "He wanted to provide her with a stable environment, get her working and able to get into college. He wanted her to get her life balanced so she could move forward in the right direction."
Police have said Sasko suffered traumatic injuries, but they have released no other details. An autopsy was performed Saturday, but the results, including the official cause and estimated time of death, have not been released.
Sasko owned the CiCi's franchise in Lawrence, and two others in Topeka.
Qualls met Sasko because her son was his employee at a CiCi's location in Topeka. Sasko was compassionate, Qualls said, but he also demanded respect.
"He was tough but gentle. He had to be, as a business owner," she said. "He helped so many of his employees. I hope he knows that he made a difference."
Alfredo Castillo, manager of the Lawrence store at 2020 W. 23rd St., said he knew Sasko for 15 years. Castillo worked in Sasko's first pizza business, located on Wanamaker Road in Topeka.
On Monday, the day after police identified Sasko as the homicide victim, Castillo said he didn't know what to feel.
"It's really… we are really… I don't even know what I'm feeling," Castillo said. "He was a real quiet guy. Most of his friends were employees."
Another of those was Ashley Denning, 23, who worked for Sasko while she was in high school in Lawrence.
"Honestly, Hal was the most kind-hearted person I have ever known in my life," said Denning, who now lives in Tulsa, Okla. "He always put a smile on my face. He was always there if I had trouble at home, or if I needed someone to talk to, he was there in an instant for me. ... He always wanted to make sure that us girls who worked there felt loved and happy."
Christina Taylor, 20, a Lawrence resident who also worked for Sasko during high school, remembered how he tried to help his employees balance their jobs and school.
"If I needed off for work last minute due to a test or something he would let me because he believed school was important," Taylor said. "If I needed an advance on my check or something he had no problem doing that. He was all about giving, and treated his employees like family, not just people who worked for him."
Janey Meyer, a neighbor, said she saw a woman fitting McLinn's description many times since Sasko moved into the house in 2012.
She recalled seeing the woman taking a chocolate Labrador out for walks on numerous occasions, but rarely saw Sasko since he moved in.
"They were so quiet," Meyer said. "The whole thing is very sad. He owned a great business."
Copyright 2018 The Lawrence Journal-World. All rights reserved. This material may not be published, broadcast, rewritten or redistributed. We strive to uphold our values for every story published.