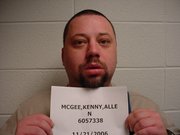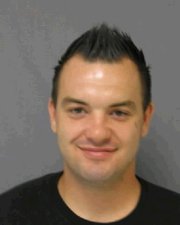 Lawrence police arrested three people in East Lawrence late Wednesday on suspicion of multiple crimes including aggravated assault, drug and gun possession and battering an officer.
Christopher Coty Maier, 26, of Lawrence; Kenny A. McGee, 41, of Lawrence; and Chrystal M. White, 40, of Lawrence, were arrested in the 1900 block of East 19th Street and are still in jail.
According to Sgt. Trent McKinley, a Lawrence Police Department spokesman, police arrested Maier after he attempted to flee and battered an officer. He was booked into Douglas County Jail Wednesday on suspicion of battery of a law enforcement officer and obstruction. Maier is also being held on a Kansas Department of Corrections warrant for violating parole earlier this month. Maier was paroled in July after almost seven months in prison on a 2012 robbery conspiracy conviction in Douglas County.
McGee is in jail on a $75,000 bond and appeared in court on Friday. He is scheduled to return to court next week. On Friday, the Douglas County District Attorney's Office charged McGee with aggravated assault. He is accused of threatening a man with a shotgun on Feb. 8. He is also charged with criminal carrying of a weapon, a violation alleged to have occurred on Feb. 9, and felony obstruction after allegedly resisting arrest on Wednesday.
White was arrested on suspicion of aggravated battery.
Copyright 2018 The Lawrence Journal-World. All rights reserved. This material may not be published, broadcast, rewritten or redistributed. We strive to uphold our values for every story published.