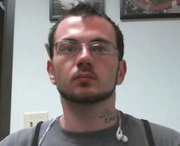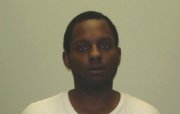 Two men were arrested and another treated for injuries following an early-morning incident in which a northeast Lawrence resident awoke to a blood-covered man seeking refuge in their living room.
Lawrence police responded to what was initially reported as a stabbing in the 100 block of Florida Street at 3:13 a.m. Thursday when the caller told an emergency dispatcher that the man might have been stabbed.
According to Sgt. Trent McKinley, a Lawrence Police Department spokesman, the victim asked the homeowner to call police after having been attacked inside a home next door. Officers and medics arrived and discovered the man to have obvious injuries to his head and arms, and he was taken by ambulance to Lawrence Memorial Hospital, where he was treated and released.
Michael William Hillery Mayo, 29, of Lawrence, and Daniel Allen Heneck, 24, of Topeka, were booked into jail early Thursday morning after police arrested both inside the home where the altercation allegedly occurred. Both men were booked into jail on suspicion of aggravated battery.
According to McKinley, a verbal dispute started between the victim and one of the men, which led to another man becoming involved and both battering the victim. Numerous objects were also broken during the incident, including glass items that McKinley said may have caused some lacerations to the victim. But McKinley said there was not enough information to confirm that the victim had been stabbed.
Mayo was convicted of burglary in Douglas County in November 2013 and sentenced to one year of probation and was also convicted of aggravated robbery in Shawnee County in 2007. Heneck also has multiple past convictions: two in Douglas County and one in Shawnee County. He was convicted in Douglas County in November 2013 of interfering with law enforcement and sentenced to a year of probation. He was also convicted of aggravated battery in Douglas County in 2011 and convicted of burglary in Shawnee County in 2012.
Copyright 2018 The Lawrence Journal-World. All rights reserved. This material may not be published, broadcast, rewritten or redistributed. We strive to uphold our values for every story published.