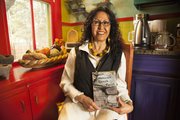 "Mexican Ranch Food: La Cocina de Don Tacho y Doña Ticho"
To purchase: Email mexicanranchfood@gmail.com or call A. Townsend Peterson at 785-312-4909. The book is $20 and can also be found for $25 at Nomads, 725 Massachusetts St.
Cinco de Mayo tequila dinner with Rosa Salazar-Peterson
6 p.m., May 5 at Genovese, 941 Massachusetts St.
$59 per person (doesn't include tax or gratuity)
Copies of "Mexican Ranch Food" also available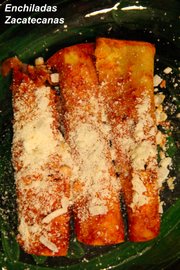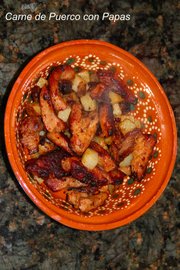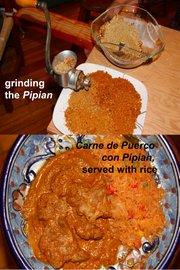 The two parents had to be separated, sent to opposite rooms for questioning as part of a classic interrogation technique devised by their son-in-law. At issue: a regional Mexican recipe for sprouted corn beer.
A. Townsend Peterson, a Kansas University professor who goes by Town, helped quiz the parents of his wife, Rosa Salazar-Peterson, hoping to cobble together an old family recipe native to Rosa's western Mexican birthplace. The result, Town recalled, produced a batch not unlike a seasonal Free State brew: light, not very fizzy and low in alcohol. More importantly, the drink, called tejuino, earned a place among the more than 110 recipes compiled in the couple's self-published cookbook, "Mexican Ranch Food: La Cocina de Don Tacho y Doña Ticho." Don Tacho is Anastacio Salazar, Rosa's father, and Doña Ticho is her mother, Beatriz Salazar.
The recipes recall the kitchen of a ranch in Zacatecas. A photograph of the ruins of the home in which both Salazar-Peterson and her mother were born adorns the cover of the book.
The book's publication concluded a five-year project that sought to keep the culinary tradition of Salazar-Peterson's family alive, long after they've left the ranch.
•••
Rosa calls her first visit to the United States, when she was 18, the "biggest disappointment" of her life. Back home in Mexico City, where she grew up after her parents moved there soon after her birth, her father worked as a photographer. But when she visited her parents and siblings after they moved to a small agricultural California town, she was surprised to see them arrive home late from work "dirty and exhausted and sweaty and all burnt from the heat" after harvesting tomatoes and figs.
One day, Rosa asked to join them, to see what they did. Each time she would take a fig from its tree, the hot sap of the fruit burned her skin. "I cried every day," she said.
Rosa also cried years later during the car ride that made her the last of her family to move to the United States. She hated the winters of Chicago, where her parents settled and still live, but she did meet her eventual husband, Town, as he worked on his Ph.D. at the University of Chicago. They moved to Lawrence when Town accepted a job at KU in 1993, driving here in the midst of the great flood.
A few years later they moved into their present home on Rhode Island Street near downtown. Built in the 1850s, the walls of each room are a different, vibrant color, and sunlight spilled through a kitchen window one evening as Rosa and Town gathered around the table, their book splayed open.
•••
About five years ago, Rosa and Town proposed to her parents the idea of creating a cookbook together. Even after the family moved from Zacatecas to Mexico City — as many families still do, she said — Rosa's family kept alive the culinary tradition of the region.
Zacatecas, as the book says, is "a region of transitions." Valleys meet mountain ranges and desert meets tropical lowlands. And with each family uprooting for Mexico City or even farther north — and with few young people staying behind — traditions erode.
After they pitched the book, Rosa's parents jumped at the idea. And by the project's end, the family had returned to its ranch three times. Some of the dishes that appear weren't ones Rosa or even her parents grew up making. In Zacatecas, that wasn't a problem.
"Especially back on the ranch everybody has a relative there or a friend to the family," Town said. "If you know some lady who still made some sort of cake, you could very easily go talk to the person. They'd say come over and we'll make — that same or next day."
One day, they walked with Don Tacho on the outskirts of the ranch as he took his two sharpest knives to peel away the fibrous outside of cactus pads and lop the hearts of the pads into buckets. A photo of how to harvest corazon de nopal is one of the more than 25 pages of photos Town captured.
•••
From the start, Town said, they chose to tackle even the most difficult projects like making cheese and sausage or curing meats. Or tejuino, the sprouted corn beer, a four-week process. There's also pepena: stewed cow innards that require a special cut of intestine from the butcher.
"When we made it we ate it all up," Town said of pepena. "Of course we were recording the recipe, and it was so good we made it all over again."
Because many of the traditional recipes often require ingredients not often found outside Mexico, the book includes a seven-page section that explains the cuisine's primary ingredients. Peppered throughout the book are also suggestions and substitutions so that at least a stateside take of the dishes can be attempted.
Still, some of the best food in Mexico requires the simplest ingredients, Rosa said. She finds that what often passes for Mexican food in the United States arrives at the table over-seasoned.
"Get back to the basics," Rosa said. "Salt, garlic — they are the basic ingredients in the food. They don't need to go crazy about all the ingredients. There's way too much mixing ingredients here."
On May 5, Genovese will feature a four-course evening of meals made from the book and paired with tequilas. The couple are still putting finishing touches on the menu, but dishes may include fava bean soup, a cactus salad, traditional enchiladas and a tilapia dish made with cinnamon.
While researching the book, Rosa said she would call her father back in Chicago whenever a recipe stumped her and Town. "Oh, Papa, can you please tell me …" she would begin. "How do you do it?"
Without fail, the question transformed Don Tacho, Rosa said. She could sense his excitement even over the phone as he began his instruction. And she knew stories attached to each dish would soon follow.
"It has like a magic to me," she said.
'Mexican Ranch Food' Recipe: Salsa de chili verde con tomatillo
Makes one bowl of salsa
This salsa is best made by roasting the chiles, but you can boil the chiles and tomatillos if you are in a rush
4-6 jalapeno or serrano chiles
6-8 medium tomatillos, or (better) 15-20 small tomatillos
2 cloves garlic
salt to taste
water
The chiles and tomatillos should be roasted on a dry griddle, turning them once a particular side is well browned and the skin blistered and burned, and easily separated from the underlying "meat" of the chile. The skin of each chile and tomatillo should be browned or even burned lightly all over, which usually takes 10-12 minutes. Once cooked evenly, wrap the chiles in a cloth napkin or plastic bag or at least 10 minutes, which further separates the skin from the rest of the chiles. Finally, removed the skin by peeling over the whole body of each chile.
Pile the peeled chiles into a blender with the garlic and salt, and about one inch of water, Blend very lightly, not enough to puree the mixture; then add the tomatillos and blend just enough to break up large pieces. Taste to check that the salsa has enough salt, and serve in a ceramic bowl. Can be stored in the refrigerator in a glass bottle with a lid for several weeks.
'Mexican Ranch Food' Recipe: Pipian (pumpkin seed mole)
Makes enough for 2-3 other recipes made with pipian
2 pounds pumpkin seeds (fresh, with hulls; note: can use more easily available roasted pumpkin seeds, in which case you should rinse them to remove some of the salt, and you can skip the toasting step)
7-8 chiles guajillos, opened lengthwise to remove seeds and veins
½ to 1 cup dried corn (best if black corn, sold in Mexican groceries, but yellow corn will do; note: can replace with one cup masa harina)
¼ to ½ cup lard
Fry the pumpkin seeds in ¼ cup lard over medium heat, mixing them around until they are golden brown, and taking care that they not burn. Add the chiles, and toast a few minutes more, until the seeds begin to pop. Set aside to cool. Toast the corn or masa harina in a little bit of lard, until it starts to brown. Grind the seeds, chiles and corn each separately in a food mill, and then regrind 1-2 times to achieve a finer texture, grinding all ingredients together in the final grinding.
'Mexican Ranch Food' Recipe: Fish with chile strips and cinnamon
Serves 4
4 ½ pound fish, scaled, cleaned and patted dry
1 tsp rosemary
1 tsp oregano
2-3 cloves garlic, minced
1 tsp salt
6-8 chilacas (chile strips) or 3-4 poblano chiles
1 medium onion, sliced
¼ cup cooking oil
3 strips cinnamon
Sprinkle the fish on both sides with rosemary, oregano and salt. Set aside. Roast the chiles on a griddle and remove skin; cut into 3- to 5-inch strips that are a half inch wide. In a frying pan, heat the cooking oil, add the garlic and fry until golden brown. Add the cinnamon strips, and fry lightly for one minute, taking care not to burn them. Add the onion, and fry until light golden brown. Add the chile strips, and fry 3-4 minutes. Add the salt. Without removing these ingredients, push them all to one side in the frying pan and place the fish in the chile- and cinnamon-laden oil. Fry one side (until you start to see the edges turn whitish or opaque), and then the other, about two minutes per side, depending on the thickness of the fish. Finally, spread the chile strips, onion and cinnamon over the top of the fish, cover and turn off the heat. Serve with rice and salad.
Copyright 2018 The Lawrence Journal-World. All rights reserved. This material may not be published, broadcast, rewritten or redistributed. We strive to uphold our values for every story published.