Two seniors in the Lawrence school district have been named semifinalists in the National Achievement Scholarship program, which recognizes outstanding African-American students.
Alexa Harmon-Thomas of Free State High School and Husam Khatir of Lawrence High School are among 1,600 black high school seniors nationally who were designated semifinalists in the 50th annual National Achievement Scholarship Program.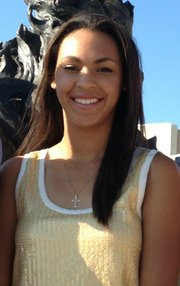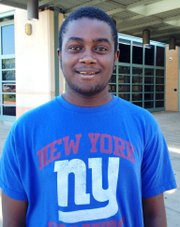 The awards are part of the National Merit Scholarship Program, which are based on students' scores on the PSAT exam taken their junior year, as well as overall academic achievement and other factors.
Being named semifinalists means Harmon-Thomas and Khatir now go on to compete for approximately 800 Achievement Scholarship awards totaling about $2.5 million that will be offered in the spring.
Harmon-Thomas is the daughter of Kelly Harmon of Lawrence. Khatir is the son of Majda Abduljabbar and Abdelkarim Khatir of Lawrence.
According to the National Merit Scholarship Corporation, semifinalists are designated within geographic regions. They are the highest-scoring program entrants in the states that make up each region.
From the roughly 1,600 semifinalists, about 1,300 are expected to advance to the finalist level in January. Those finalists will compete for the 700 one-time, $2,500 National Achievement Scholarships, which will be awarded in April.
In addition, corporate and business sponsors underwrite about 100 Achievement Scholarship awards, most of which are renewable for up to four years, for finalists who meet certain qualifying criteria set out by the grantors.
Copyright 2018 The Lawrence Journal-World. All rights reserved. This material may not be published, broadcast, rewritten or redistributed. We strive to uphold our values for every story published.