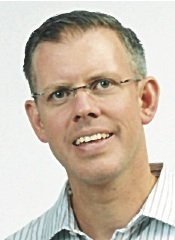 Topeka — House Minority Leader Paul Davis, D-Lawrence, on Tuesday officially launched his campaign for governor, setting up a likely underdog race against Republican Gov. Sam Brownback.
Without mentioning Brownback, Davis vowed to build a moderate coalition to work on the state's problems.
"Like so many of you, I'm very troubled by the direction our state's been heading over the past three years," said Davis.
Davis, 41, an attorney, rolled out his announcement on Facebook and Twitter.
Davis said Kansas families have been hurt from state budget cuts to public schools and higher education under Brownback, while property taxes, tuition and utility bills have increased.
"The wealthiest and well-connected get all the breaks and our Kansas economy feels broken," Davis said.
"Topeka gets bogged down in party labels and partisan agendas while the rest of us just want them to get things done," he said.
Kansas Republican Party Chairman Kelly Arnold said Brownback has a solid "pro growth" record to run on.
The state GOP posted on its Facebook page that Davis was twice a delegate for President Barack Obama, and added, "Paul Davis is a partisan leader of a minority caucus with a long Lawrence liberal's voting record. That's out of touch with Kansas."
Davis has served in the Kansas House for the past 11 years and been House Democratic leader since 2008.
Backed by top party leaders, Davis is expected to win the Democratic nomination to challenge Brownback in 2014.
Former Democratic Gov. Kathleen Sebelius, who is now secretary of the U.S. Department of Health and Human Services, will be attending a reception for Davis in Mission Hills on Thursday.
Davis faces a steep climb against Brownback, a conservative Republican who was elected in 2010 with 63 percent of the vote.
Of the state's 1.73 million registered voters, Democrats rank third behind Republicans, with approximately 45 percent of registered voters; unaffiliated, 30 percent, and Democrats, 25 percent.
For Davis to succeed on Election Night 2014, he has to raise a lot of money.
"The current challenge is getting their message out, and in American politics, you need to have money," said Bob Beatty, a political science professor at Washburn University.
It will take at least $1 million for Davis to introduce himself to voters, and whatever Davis spends, Brownback will easily match and double, Beatty said.
"With the heavy registration advantage for Republicans, research has shown the default is to vote for a member of your own party. But to be a viable alternative, you have to get that message out," he said.
Davis said he has a record of working across party lines to build moderate coalitions.
Last month, Davis started a gubernatorial campaign committee and appointed former state Rep. William Kassebaum as his campaign treasurer. Kassebaum is the son of former U.S. Sen. Nancy Kassebaum and grandson of former Kansas Gov. Alf Landon, all of them Republicans.
In recent years, Davis has been one of the leading critics of Brownback's tax policies.
Brownback has pushed for and signed into law lower income tax rates, eliminating income taxes for nearly 200,000 business owners, removing deductions designed to help low- and middle-income Kansans, and in the recent session, a sales tax increase to offset some of the lost tax revenue.
Brownback has said the tax changes will improve the economy. Critics say the changes increase the tax burden on the poor while benefitting the wealthy and will lead to budget shortfalls that will hurt schools and social services.
Copyright 2018 The Lawrence Journal-World. All rights reserved. This material may not be published, broadcast, rewritten or redistributed. We strive to uphold our values for every story published.