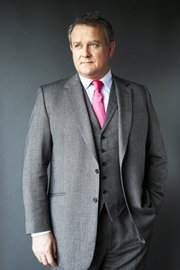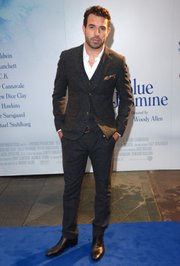 Nothing beckons the changing and falling of leaves quite like a tweed jacket. The heft, durability and colors of tweed are unparalleled. It's a staple in every man's closet.
Scotland's Harris Tweed is the go-to in tweed. According to the company's official history, they've been hand-weaving cloth since "time immemorial." But the company got its true start in 1854 when Catherine Murray, Countess of Dunmore, began marketing her family's clan tartan for her wealthy, admiring friends.
By the turn of the century, Harris Tweed was so sought after that Parliament held a special meeting to establish a system of inspections for the cloth. All cloth that passed inspection received a certifying stamp to ensure trust and confidence amongst the purchasing populace. This seal is still used today.
In 1993, to solidify Harris's stature, Parliament passed the Harris Tweed Act decreeing that "genuine Harris Tweed must be made from pure virgin wool … dyed and spun on the islands and hand-woven at the home of the weaver in the Outer Hebrides of Scotland." It's the only fabric in the world with an official parliamentary act.
Harris Tweed has stood the test of time in form, fashion and durability.
Check out the archive on Harris Tweed's website, harristweed.org, for some great vintage advertisements of the men of yesteryear sporting the fabric. Hairstyles aside, these looks would still look great on streets today.
And if you need proof of its durability, when George Mallory attempted to scale Mount Everest in 1924, he dressed in tweed. Seventy-five years later his body was found on the mountain still wrapped in his military-issue Harris Tweed suit.
A Harris Tweed jacket, timeless as it is, won't cost you your life savings to buy, but it is an investment. They can usually be found somewhere between $300-$500.
As with any jacket purchase, fit is the key. Pay special attention to the shoulder seem. It should fall about even with the crest of your shoulder. Around the waist, make sure it has a little give, but follows your body's form.
When looking for a tweed jacket, you'll find a wide variety of colors and designs ranging from complex multi-color plaids to plain twills. You can't go wrong, though, with herringbone. It doesn't get more classic than that.

If you want to take your look to another level, purchase a matching vest (also known as a waistcoat). Worn with the jacket you'll be ready for any formal occasion. Or if you need a more casual look, just wear the waistcoat over a fitted oxford shirt. In either case, you can add that extra special touch with a contrasting wool tie.
As for what pants to wear, darker slim-cut jeans or chinos both look great with tweed.
In Lawrence, you can find Harris Tweed jackets at Jos. A. Bank and other suitable tweed jackets at Weaver's Department Store.
— Nicholas Cunigan is a Ph.D. candidate in early American history at Kansas University. He blends classic fashion with modern details on a low-cost budget.
Copyright 2018 The Lawrence Journal-World. All rights reserved. This material may not be published, broadcast, rewritten or redistributed. We strive to uphold our values for every story published.