• Kansas University has been named a member of the National Academy of Inventors. The NAI is a nonprofit organization created to recognize and encourage inventors and enhance the visibility of academic technology and innovation. KU was welcomed into the organization along with four other schools, including Yale University.
• Kansas University lecturer Kara Tan Bhala has launched a new online video training series on business ethics. Titled "Ethics in Finance is Good!", it will have 12 episodes, each about two or three minutes long and dedicated to topics on financial ethics. The first video of the series can be seen on the website for Seven Pillars Institute for Global Finance and Ethics, a nonprofit organization.
• Aundrea Shafer has joined the Lawrence-Douglas County Health Department as a health promotion specialist. Shafer will work with community agencies to help create healthier food environments in public spaces and workplaces. Shafer holds a bachelor's degree in physical education and master's degree in public health from Washburn University.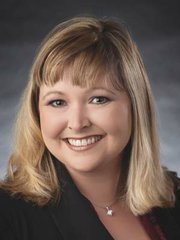 • Crystal Davis-Taylor, a representative of Modern Woodmen of America, has achieved the title of Fraternal Insurance Counselor. The title is an educational designation that can be earned by career life insurance representatives associated with fraternal insurance societies. Representatives devote more than one year to meet the examination and career development criteria set by the Fraternal Field Managers Association.
• Chain retailer Discount Tire opened its first outlet in Lawrence, at 4741 Bauer Farm Drive. Discount Tire is the world's largest tire and wheel retailer, according to a statement. The new 6,930 square-foot establishment will be open from 8 a.m. to 6 p.m. Monday through Friday and 8 a.m. to 5 p.m. on Saturdays.
• Advantage Metals Recycling opened its newest facility in Lawrence, at 1545 North 3rd St. The 12-acre location is open Monday through Friday, from 8 a.m. to 4:30 p.m., and Saturdays, from 8 a.m. to noon. AMR buys common household scrap metal items.
Copyright 2018 The Lawrence Journal-World. All rights reserved. This material may not be published, broadcast, rewritten or redistributed. We strive to uphold our values for every story published.