Lawrence crime, fire, courts coverage
Have a tip?
Contact Journal-World reporter Caitlin Doornbos:
Two Topeka men are facing charges in connection with a shooting in Lawrence early Sunday morning that left two men in critical condition.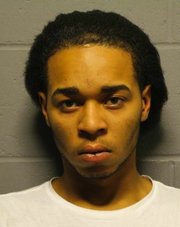 Douglas County prosecutors charged Erick Shakeel Smith, 20, Wednesday with two counts of aggravated battery. Steven Michael Gigger, 29, also arrested in connection with the shooting, has been charged with one count of misdemeanor battery and one count of criminal possession of a firearm. Gigger spent time in Kansas prisons after being convicted of aggravated robbery in Shawnee County in 2002.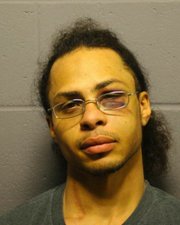 The two men were arrested Monday in Shawnee County after investigators with the Lawrence Police Department named them as suspects in the shooting of Tommy D. Andrews, 33, and Michael A. Holford, 27, both also of Topeka, in the 800 block of Greever Terrace about 3:40 a.m. Sunday.
That location is about three blocks north of the bar Club Magic, 804 West 24th St., where police were responding to a disturbance when they heard the gunshots and found one of the shooting victims on Greever Terrace. Moments later, a vehicle driven by the second gunshot victim crashed into a police patrol car in the 23rd Street McDonald's parking lot adjacent to the Club Magic bar. Police said they believe the wounded man had driven there seeking help.
On Wednesday, Smith remained in Douglas County Jail with bond set at $150,000. Before he was arrested Monday, he had been free on a $20,000 bond after a January arrest in Topeka on suspicion of aggravated battery, according to court records. If convicted of aggravated battery, Smith could face a prison sentence of between 38 months and 14 years in prison for each count, depending on his criminal history.
Gigger remained in custody with bond set at $50,000. Both Smith and Gigger are scheduled to appear in court Thursday.
No updates on the gunshot victims' conditions have been available since Monday, when Holford was reported to be in critical, but stable, condition. But on Wednesday, Douglas County prosecutors said the men remained hospitalized with life-threatening injuries.
Copyright 2018 The Lawrence Journal-World. All rights reserved. This material may not be published, broadcast, rewritten or redistributed. We strive to uphold our values for every story published.