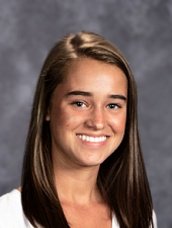 Lawrence High School junior Brooke Braman achieved something that very few other students achieve: a 36 on her ACT exam, the highest score possible.
According to ACT, fewer than 1 percent of students who take the college entrance exam earn a top score. Among the test takers from the graduating class of 2012, for example, only 781 people earned that score, out of nearly 1.7 million students who took the test.
The ACT consists of tests in English, math, reading and science. Each test is scored on a scale of 1 to 36. Composite scores are the average of the four test scores.
Braman is the daughter of Keith and Karen Braman, of Lawrence.
Education news
Have a story idea?
Contact Journal-World education reporter Elliot Hughes:
ehughes@ljworld.com
Copyright 2018 The Lawrence Journal-World. All rights reserved. This material may not be published, broadcast, rewritten or redistributed. We strive to uphold our values for every story published.