Free State and Lawrence high schools brought home six trophies, including one first-place championship apiece, from the 6A state speech and drama tournament Saturday in Olathe.
Meanwhile, Bishop Seabury competed in the 2A division for the first time this year, bringing home two sixth-place trophies and finishing seventh overall as a team.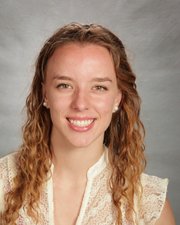 Free State senior Kerrie Leinmiller-Renick won first place in informative speech for her speech about playing cards, and Lawrence High sophomore Clara Cobb took first place in solo humorous interpretation for her performance of a selection from "Snap!," a comedy by Daryl Watson.
The informative speaking event requires students to give a speech up to seven minutes in length that provides "a learning experience for the listener by instructing or giving information in an interesting manner."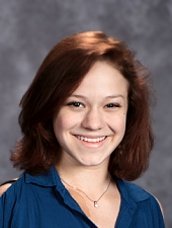 During the regular season, Leinmiller-Rennick advanced to the final round several times in both informative speaking and poetry.
Cobb was also a consistent finalist in the regular season and earlier qualified for the national forensics tournament in original oratory. The national tournament will be June 16-21 in Birmingham, Ala.
Other Free State medal winners at the 6A state tournament were seniors Adam Fales and Katie Conard, who placed third and fourth respectively in impromptu speech. That event gives students only five minutes to prepare a five-minute speech on a randomly selected topic that could include proverbs, abstract words, events, quotations or famous people.
Fales earned the medal for an impromptu speech about boredom in finals, while Conard placed for a speech about peace, Free State coach Jo Ball said.
Lawrence High seniors Lauren Pauls and Audie Monroe placed third and fourth respectively in original oratory.
Pauls, the all-time National Forensics League point earner at Lawrence High, placed for her speech "Happiness Flambé," about the damaging effects of positive thinking and the need for more negativity.
Pauls placed consistently during the regular season in both original oratory and congressional debate. She will be competing in congressional debate at the national tournament in June.
Monroe earned her medal for an original speech, "The Road to Awesome," which Lawrence High coach Jeff Plinsky described as an outgrowth of the viral video "Pep talk, from Kid President."
Free State finished eighth overall, and Lawrence High finished ninth in the sweepstakes competition, out of 30 schools competing. The overall 6A crown went to Shawnee Mission East, which finished with 10 medals, including three first-place awards.
At the 2A tournament in Wichita, Bishop Seabury Academy advanced two students to the final rounds: Alicia Cotsoradis, a junior, who placed sixth in original oratory; and Addie Graham, sophomore, who placed sixth in extemporaneous speaking.
Cotsoradis' speech is titled "Let's Track Jack," about education in America. Graham's final question in extemporaneous speaking was "How Safe Are U.S. Nuclear Power Plants?"
This was Bishop Seabury's first year in 2A competition. The school finished seventh overall in the sweepstakes competition, out of 34 schools competing.
Sterling High School won the overall competition for the 24th time in the last 25 years.
"I will tell you, 2A is amazingly tough, strong competition," said Bishop Seabury coach Doug Weaver. "Most of the coaches will tell you that 4A and 2A are the strongest and deepest state tournaments."
Education news
Have a story idea?
Contact Journal-World education reporter Elliot Hughes:
ehughes@ljworld.com
Copyright 2018 The Lawrence Journal-World. All rights reserved. This material may not be published, broadcast, rewritten or redistributed. We strive to uphold our values for every story published.