Kathleen Bowen has been named as one of seven teachers in the 2013 class of Kansas Master Teachers by Emporia State University.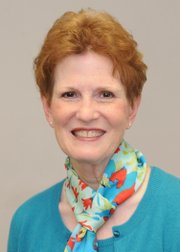 Bowen is a gifted-education facilitator at Hillcrest School and Sunset Hill School in the Lawrence district. She was nominated for the award when she was named the Lawrence 2012-13 Master Teacher in December by the Lawrence Education Achievement Partners, or LEAP.
ESU established the Master Teacher awards in 1954, making this the 60th class of Kansas Master Teachers. The awards recognize teachers "who have served the profession long and well and who also typify the outstanding qualities of earnest and conscientious teachers," according to the university.
This marks the second straight year a Lawrence teacher has received one of the awards. In 2012, Kendra Metz, a language arts and reading teacher at Southwest Middle School, was one of the award winners.
ESU will honor this year's recipients during a dinner and awards ceremony on Wednesday, April 3. The Master Teachers will also present a seminar from 2:30 p.m. to 3:45 p.m. that day in Visser Hall on the ESU campus.
Copyright 2018 The Lawrence Journal-World. All rights reserved. This material may not be published, broadcast, rewritten or redistributed. We strive to uphold our values for every story published.