A national organization that advocates for certain kinds of education reform says colleges and universities in Kansas are doing a poor job of preparing new teachers to be successful in the classroom.
The report by the National Council on Teacher Quality was released Tuesday, rating teacher preparation programs at 1,130 colleges and universities around the country. It said the vast majority fail to meet NCTQ's own standards for quality, including its suggestion that schools admit only the top one-third of applicants.
"Through an exhaustive and unprecedented examination of how these schools operate, the review finds they have become an industry of mediocrity, churning out first-year teachers with classroom management skills and content knowledge inadequate to thrive in classrooms with ever-increasing ethnic and socioeconomic student diversity," the report states.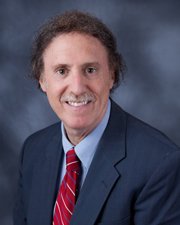 But Rick Ginsberg, dean of the Kansas University School of Education, blasted the report, saying it is "marred by problems with the research and methodology."
"This association's stated goal is to 'fix' teacher preparation based largely on input measures to assess their standards," Ginsberg said. "But these standards have never been tested. NCTQ's own managing director has suggested to me the group has no evidence their standards will produce any particular results, which is why a large number of my peers at Association of American Universities (AAU) schools of education have written persuasively about this flawed methodology."
The report did not give a ranking for KU. It listed KU as one of 42 institutions that would not reduce its fee for data retrieval below NCTQ's "reasonable" threshold of $400.
But Ginsberg disputed that statement as well.
"We were asked to calculate the cost and we did," he said in an email to the Journal-World. "It was a lot of work. They didn't respond, but then they sent a subsequent request, and our cost was far less than $400. They got that data."
The survey rated teacher preparation programs using 17 criteria. In addition to how selective the schools were in admissions, it looked at factors in both elementary and secondary education programs related to training in classroom management, the Common Core standards in reading and math, special education and lesson planning.
It also looked at how regularly the schools used surveys of employers to see how effective their graduates were in the classroom, based on their students' scores on standardized tests.
But Ginsberg criticized how NCTQ gathered that information.
"NCTQ didn't visit with students, ask employers about the quality of those they hire or gather any sort of impact data to substantiate their claims," he said. "Instead, they created some standards and somehow decided how each institution did or did not meet their requirements."
"If this were a research paper produced by a student, it would get a failing grade," he added. "To use this as a means of rating institutions is ridiculous."
In its report, however, NCTQ defended its methods
"As the product of eight years of development and 10 pilot studies, the standards applied here are derived from strong research, the practices of high-performing nations and states, consensus views of experts, the demands of the Common Core State Standards — and other standards for college and career readiness — and occasionally just common sense," the report states.
Haskell Indian Nations University received NCTQ's lowest rating possible: a "consumer alert" warning for earning less than one star. About one in seven programs that NCTQ was able to rate received the same warning.
The survey also rated programs at Kansas State University, Emporia State University, Pittsburg State University and Fort Hays State University.
On a four-star scale, none of them received more than two and a half stars.
Kansas Education Commissioner Diane DeBacker briefed the Kansas State Board of Education last week about the fact that the report was soon to be released.
"This is just a group who has an opinion," DeBacker said. "They're a fairly well respected group. With all of these, we review them. We take into consideration what they say. We may pick a piece of that and say we need to work on that. Other areas, we may say it's local control and we're not going to get into that. So we don't ignore the reports, but they also don't drive our work and our direction."
Copyright 2018 The Lawrence Journal-World. All rights reserved. This material may not be published, broadcast, rewritten or redistributed. We strive to uphold our values for every story published.