Authorities are searching for an escaped inmate after confirming that he was on unauthorized leave at 5:10 p.m. today.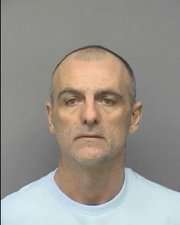 Paul D. Cohagen, 43, was housed at Lansing Correctional Facility for burglary in Osage County in 2011. He was scheduled for release Nov. 22.
Cohagen is a white man with hazel eyes and brown hair. He is 6 feet tall and weighs about 160 pounds.
If anyone has information of where Cohagen is, contact the Kansas Bureau of Investigation at 1-800-572-7463, or Lansing Correctional Facility at 913-727-3235.
Copyright 2018 The Lawrence Journal-World. All rights reserved. This material may not be published, broadcast, rewritten or redistributed. We strive to uphold our values for every story published.