Lawrence crime, fire, courts coverage
Have a tip?
Contact Journal-World reporter Caitlin Doornbos: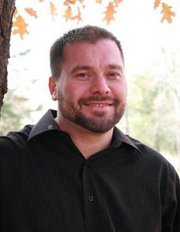 Incidents connected to the Brown case
• Nov. 10, 2011: Two Topeka residents are assaulted in a home invasion. Monroe E. Lockhart III, manager at a Hudson Crossing convenience store and friend of Corey Brown, was convicted in the case this April.
• Nov. 19, 2011: Two clerks are shot at the Hudson Crossing convenience store.
• Dec. 24, 2011: A clerk at Hudson Liquor store, a business at Hudson Crossing, is shot and killed during a robbery.
• Jan. 3, 2012: Brown disappears. His truck, cellphone and other personal items are found at a Topeka restaurant.
• Jan. 3, 2012: Topeka police investigate a burned vehicle belonging to Lockhart.
• Jan. 5, 2012: Brown is found killed in northwest Douglas County, on the Upper River Road west of Lecompton. Investigators have only said a firearm was involved.
Almost 18 months after a Topeka businessman was found killed in northwestern Douglas County, the investigation into his death remains open, according to the Douglas County Sheriff's Office. Meanwhile, other criminal cases that have seemed to swirl around the homicide have moved forward.
A passerby found Corey M. Brown's body on the Upper River Road, near the BNSF railroad tracks west of Lecompton, on Jan. 5 last year. Family members had reported the developer and father of three missing two days before, after he failed to pick his son up from daycare on Jan. 3, according to published reports. His truck and cellphone had been found in the parking lot of a Topeka restaurant.
Investigators announced a few days later that Brown's death involved a firearm and was being investigated as a homicide. Few other details were available, and it wasn't clear if Brown had been killed on Upper River Road or elsewhere. Detectives from the Douglas County Sheriff's Office took the lead in the investigation.
But many of the circumstances surrounding the homicide seemed to point to Topeka. The wooded area where Brown was found is only a half-mile east of the Shawnee County line, and his death was preceded by a string of violent incidents in his home town.
Brown had managed a retail development in Topeka that was the scene of shootings and a deadly robbery in the months before he died. Hours after he disappeared, Topeka police found a burned vehicle and learned it belonged to one of Brown's business associates. Detectives with the Douglas County Sheriff's Office have worked with the Topeka Police Department in the investigation, said Lt. Steve Lewis, a sheriff's office spokeman.
While pursuing leads in Topeka, the Douglas County investigators became involved in another criminal case involving Brown's associate who owned the burned vehicle, but have not made any arrests in the homicide.
In the web of criminal cases revolving around Brown, and the Hudson Crossing shopping area where he worked, some cases have ended in convictions, while others remain unsolved. How, or if, those other crimes are related to Brown's death remains unclear.
Hudson Crossing
After attending Kansas City Kansas Community College on a baseball scholarship, Brown went into business with his father as vice president of J&J; Development. For years, he worked on the company's Hudson Crossing retail shopping area in Topeka, and managed the shopping area's Hudson Liquor store, according to published reports. A childhood friend of Brown's, Monroe E. Lockhart III, worked as a manager at the nearby Mo's Express convenience store.
But in the final months of 2011, just before Brown disappeared, a wave of violent crimes hit Hudson Crossing. In November, two clerks were shot at Mo's Express. Then, on Christmas Eve, about two weeks before Brown disappeared, a clerk was shot and killed during a robbery at Hudson Liquor. A few days into 2012, hours after Brown disappeared, police found a vehicle belonging to Lockhart burned in Topeka. Topeka police investigated a possible connection between the two incidents, but no arrests followed.
Weeks after Brown's death, detectives with the Douglas County Sheriff's Office became involved in investigating a separate case, involving Lockhart in Topeka — a bizarre home invasion in which a woman was beaten and burned with a heated knife.
The Douglas County investigators had been called to Topeka to talk to a man who said he had information about a Douglas County homicide, according to media reports. Instead, they learned that Lockhart and two other suspects had allegedly teamed up to break into a mobile home in Topeka and assault two people there. The attack was reportedly retaliation for the theft of cigarettes and a computer from the convenience store Lockhart managed.
Whatever information the witness had about a homicide never materialized in court, but the home invasion case would send Lockhart to prison. Another man charged in the case is in custody awaiting a court appearance.
Closed cases, open cases
Some of the criminal cases associated with Hudson Crossing have moved forward, but not all of them. And if investigators have found connections between the shootings, the burned vehicle, the home invasion and Brown's death, they haven't said so publicly.
There have been no significant updates in the Brown homicide case since last year, said Lewis, the Douglas County Sheriff's Office spokesman, and no additional details about the circumstances of Brown's death have been released.
In the home invasion case, Lockhart was sentenced in April to almost 10 years in prison after being convicted of aggravated burglary, aggravated assault and aggravated battery and criminal threat. Weeks later, in May, Shawnee County prosecutors refiled charges against a co-defendant in the case, who is now being held in Douglas County Jail.
Anthony F. Talbert Jr., a cousin of Lockhart, was arrested on May 24 and charged with aggravated battery, aggravated assault, aggravated burglary, criminal threat, and criminal restraint, according to court records. Those charges had been filed against Talbert last year but dropped for lack of evidence. He remains in Douglas County Jail with bond set at $150,000, and is scheduled to appear in Shawnee County District Court again on June 13. Talbert and Lockhart have each, at separate times, been housed in Douglas County Jail at the request of Shawnee County authorities. One reason could be a desire to keep them separated, Lewis said.
Shawnee County prosecutors have said in court that the two men could have information about an ongoing murder investigation, according to published reports. But an attorney representing the two men has denied that.
One more of the crimes involving Hudson Crossing has been solved. In November, a 45-year-old Topeka man was sentenced to 33 years in federal prison for the 2011 killing at Hudson Liquor. Topeka police say no arrests have been made in the double shooting at the convenience store.
New owners have taken over both businesses, and no more violent crimes have been reported there.
Copyright 2018 The Lawrence Journal-World. All rights reserved. This material may not be published, broadcast, rewritten or redistributed. We strive to uphold our values for every story published.