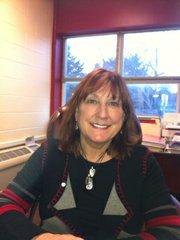 Lawrence school district announced that Sharen Steele will resign as director of the Centennial Adult Education Center effective June 30.
The center at 2145 Louisiana St. includes the district's Adult Learning Center and Diploma-Completion Program. It currently serves 222 students.
"I have had such a great experience the past nine years and will remember fondly the students and educators with whom I have had the privilege to work," Steele said in a statement released by the district.
Steele retired in 2004 from her post as principal of New York School, which she had held for 15 years. Before that she was a school principal in Leavenworth and Onaga for five years. She also taught kindergarten and physical education for 15 years in Topeka and Pomona, as well as in San Antonio, Texas.
The Adult Learning Center works with adults to help them earn their high school diplomas through the GED program. It offers basic reading and math, job training, GED preparation and English as a Second Language.
Lawrence Superintendent Rick Doll credited Steele for helping launch the Diploma Completion Program and later administering both adult programs after they were combined at the Centennial site.
"Adult education is an important part of the continuum of services the school district provides the community," Doll said.
Copyright 2018 The Lawrence Journal-World. All rights reserved. This material may not be published, broadcast, rewritten or redistributed. We strive to uphold our values for every story published.