In the summer of 2011, Leslie Soden said yes, but she may not have known everything she was saying yes to.
She was sitting in a circle of members of the East Lawrence Neighborhood Association, and the question of who was going to be the organization's next president already had gone around the room once. After hearing another round of 'no's,' Soden reluctantly agreed.
Then, a few weeks later, plans for a new multistory hotel at Ninth and New Hampshire — on property that abuts East Lawrence homes — was filed at City Hall. Suddenly, Soden found herself as the spokeswoman for a major neighborhood opposition group.
That's kind of an odd place for a self-described introvert who would just as soon shy away from public speaking.
"I have never felt a need, even when I was little, to be famous," Soden said. "I like to be listened to, but I don't like to be in the spotlight."
After months of opposition and negotiation, developers compromised on the height of the proposed hotel. But revised plans weren't the only thing to come out of that project. Somewhere along the way Soden realized she had quite a bit more to say.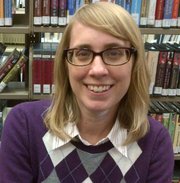 Leslie Soden
Address: 619 E. Eighth Street
Age: 41
Profession: Owner of pet care business
Education: undergraduate degrees in anthropology from Kansas State University and computer information systems from Friends University.
Family: Single
Soden is one of 11 candidates seeking a seat on the Lawrence City Commission.
"I still don't enjoy public speaking, but I think it is very important to voice your opinions," Soden said. "I felt like instead of waiting for somebody else to step up, I should step up."
Soden now has been a part of City Hall debate enough that she says one of her campaign issues will be to make the City Hall process less confrontational.
"I don't want to put one group of people on one side and another group of people on the other and have them duel it out in the middle," Soden said. "I have felt like I've had to do that before, and I don't like it. I want more of a big melting pot."
Longtime independent
Soden, 41, is founder and owner of Pet Minders, a Lawrence-based pet-care business that watches other people's pets while they are away. Soden said she's grown the company from scratch in 2006 to the point where it has about 350 clients currently.
"I come from a family of small business owners and entrepreneurs," Soden said. "I really can't imagine not using creative problem solving and initiative as part of my daily life."
Soden's parents divorced when she was young, and Soden said she grew up with her single mother in a relatively poor household in Topeka.
"My mom found the only trailer park in the Shawnee Heights school district, and we lived there," Soden said. "We were a very poor family. I was a latch-key kid and all those stereotypes. I've been independent for God knows how long."
After graduating from Kansas State University, Soden lived in Phoenix, where her father was in the printing business, and later in San Francisco. But ultimately she wanted to come back to the Midwest.
She ended up working in the information technology field for Connex International and later for Lawrence-based Martin Logan, the high-end speaker manufacturer. When that company had a change in ownership, Soden began to realize something else about herself.
"That is where I started to realize that more money a lot of times means more problems," Soden said. "I was making more money than I ever had, but more stuff wasn't making me happy."
So, Soden booked a trip to Europe, struggled to find someone to watch her dog, made the journey, and then came home and started her pet care business.
"My first business has been a success and, from what I hear, that is an accomplishment," Soden said. "I was dedicated and committed to it, and those are good characteristics to have in spades, if you are going to be an entrepreneur."
Issues
Soden, who loves to "ask questions and analyze things," said she wants to run a campaign that talks about how residents can become more involved. Among the issues she plans to raise:
• "I think everyone is really starting to see that there is a lack of community decision-making at City Hall," Soden said. "We go through these processes of creating big plans, and the City Commission just comes along and overrules it too often. I think that has a direct impact on citizen engagement."
• She wants to study ways to increase the amount of green energy produced in the city, perhaps by creating incentives for "green districts" in parts of the city.
• She hopes to help create a vision for downtown Lawrence that capitalizes on its "historic small-town charm."
"To screw that up now when our history is finally being appreciated would be disappointing," Soden said. "That doesn't mean we can't do any development in downtown. It just means we have to be very mindful of the area surrounding it."
A Feb. 26 primary will narrow the field of 11 city commission candidates down to six. The general election, where the top three vote winners will take a seat on the commission, will be April 2.
Copyright 2018 The Lawrence Journal-World. All rights reserved. This material may not be published, broadcast, rewritten or redistributed. We strive to uphold our values for every story published.