Andrei Elliott, a senior at Free State High School, has been named one of two Kansas winners of the 2012 Siemens Advanced Placement Award. He is the son of Bruce and Allyn Elliott.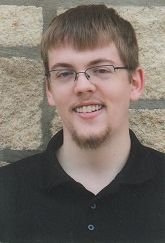 The awards, which include a $2,000 scholarship, are sponsored by the Siemens Foundation and presented by the College Board to recognize outstanding academic achievement in science, technology, engineering and math.
The awards are presented each year to two students, one male and one female, from each state who have earned the greatest number of "5" scores on College Board Advanced Placement exams. They include exams in biology, calculus, chemistry, computer science, environmental science, physics (electricity and magnetism), physics (mechanics) and statistics.
The other Kansas award winner this year is Yunpiao (Amy) Fan of Manhattan High School.
Since 2005, five students from the Lawrence school district have earned the Siemens Award. The most recent was Alex Becker, who was named a 2010 award winner.
Copyright 2018 The Lawrence Journal-World. All rights reserved. This material may not be published, broadcast, rewritten or redistributed. We strive to uphold our values for every story published.