• Bartlett & West have announced the addition of Jeff Risley as a business development leader for the firm's Facility and Site Division.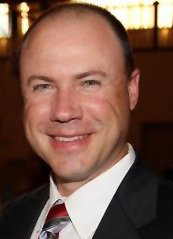 Risley has 20 years of experience in traditional and emerging media strategies and business development activities. He holds a master's degree in business administration from Benedictine College.
Bartlett & West provides engineering, surveying and technology solutions.
• Brian McFall recently eclipsed $400 million in mortgage loans originated and closed for Landmark National Bank, according to a statement.
McFall, the vice president for mortgage lending, works out of Landmark's Lawrence office.
Copyright 2017 The Lawrence Journal-World. All rights reserved. This material may not be published, broadcast, rewritten or redistributed. We strive to uphold our values for every story published.