Lawrence crime, fire, courts coverage
Have a tip?
Contact Journal-World reporter Caitlin Doornbos:
A 43-year-old Lawrence man has been charged with aggravated assault after allegedly threatening a man with a knife and trying to hit him with a truck Sunday afternoon.
The victim told police that he was with a group of people gathered outside a house in the 700 block of Elm Street and had an argument with a man who arrived in a truck about 1:30 p.m., said Sgt. Trent McKinley, a Lawrence Police Department spokesman. The victim said the man in the truck threatened him with a knife and tried to hit him with the vehicle.
Police arrested Michael Shane Cooksey about a half-hour later near the 600 block of Maine Street after pulling over the silver Ford F-150 he was driving.
Douglas County prosecutors charged Cooksey Monday with two counts of aggravated assault with a deadly weapon. He remained in jail Monday with bond set at $11,000.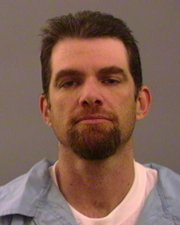 Copyright 2018 The Lawrence Journal-World. All rights reserved. This material may not be published, broadcast, rewritten or redistributed. We strive to uphold our values for every story published.