Sundresses, sandals, oversized sunglasses and colorful accessories instantly pop into my mind when I think of spring.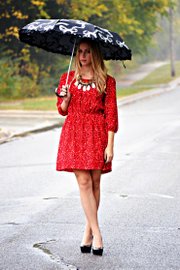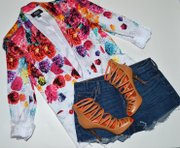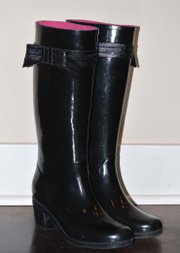 These are definitely stylish options to have hanging in your closet, but staples should be easily transitional so that you can stretch your wardrobe and use them throughout the year.
I would love to switch out my wardrobe each season with new and improved heels, bags and dresses, but unfortunately that's just not practical for me.
Stick with my simple strategy to look fabulous this spring without having to significantly affect your bank account.
Frilly florals
In the fashion world, spring typically translates to bright colors and floral prints. If you don't have a floral piece of some sort, you should invest in one.
For example, I invested in a floral blazer that can be dressed up by throwing it on over a dress with heels, or dressed down with jeans, a T-shirt and flats.
Whatever floral piece it may be, make sure you can wear it several different ways. Something that can only be worn with one piece in your closet is not worth investing in.
Rainy-day gear
Given that April showers bring May flowers, you'll want to be fully prepared for everything from sudden downpours to a light sprinkle. That being said, a durable and cute pair of rain boots is essential.
Years ago I bought a pair of Kate Spade rain boots from TJ Maxx that are black with a dainty bow on the side and lined in a shade of bubblegum pink. The black color makes them classic and versatile enough that they go with just about any outfit.
Since I splurged a bit on these, I wanted to make sure they were wearable with many different pieces I already owned so I could get the most out of them. I have probably worn these more than any other shoes in my closet.
Another pro to rain boots is that they are made to withstand rain as well as snow, so I also wore them all winter long.
Your rain gear wouldn't be complete without a chic umbrella. I have a black-and-white-printed umbrella that I also bought at TJ Maxx. A printed umbrella adds more detail and depth to an outfit while shielding you from the raindrops.
Strappy sandals
Each season it seems as though the aesthetics of shoes and sandals switch back and forth from delicate, strappy styles to chunky, bold styles. But I think dainty straps will always be in style in some way or another.
If I have any doubt that a trend or certain style won't last long, I simply won't invest and will search for a cheaper version.
Always have a flat style and a heel style in your closet for different occasions. There are so many different ways to wear sandals for spring. My favorite ways to wear flat sandals are with skinny or boyfriend jeans, denim shorts and a cute top, and of course with one of my spring staples: the sundress.
I also love a casual jean and T-shirt look with an unexpected pair of heeled sandals.
Everyday denim
Casual denim shorts have always been a staple in my spring wardrobe. A perfectly worn-in pair of denim shorts will come in handy when you need a quick and easy outfit option for spring.
I love vintage Levi's denim shorts, which are making a comeback this season. I bought a pair from Arizona Trading Company a couple of years ago that I still wear every spring and summer.
Copyright 2018 The Lawrence Journal-World. All rights reserved. This material may not be published, broadcast, rewritten or redistributed. We strive to uphold our values for every story published.