Kirk Bloodsworth wants the death penalty abolished in Kansas. And in every other state, and in every nation across the world. He's absolute on that point, and many feel he has a right to be that way.
The death penalty almost killed Bloodsworth in 1985, when he was convicted and sentenced to death for a murder he didn't commit. The former Marine was exonerated by DNA testing in 1993, and travels the country as the advocacy director for Witness to Innocence, an organization of exonerated death row survivors. Bloodsworth visited Kansas for the first time Monday, at the invitation of Kansas University student groups, and told his story at the Kansas Memorial Union. It's a frightening story, and Bloodsworth hopes that the more people hear it, the more will agree with him that the death penalty isn't safe to use.
Some Kansas lawmakers and judges already agree with him, and a bill to abolish the death penalty is awaiting action in the Legislature.
"I really don't want this to happen to anyone else," Bloodsworth said. "We're fallible people. We try the best we can, but we could get it wrong."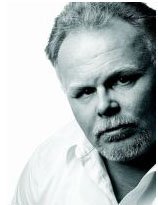 In Bloodsworth's case, the police, the prosecutors, the judge and the jury got it wrong. He was 22 years old in 1984, a Marine with an honorable discharge and no criminal record. He was nowhere near the wooded area in Maryland where 9-year-old Dawn Hamilton was found raped and murdered, her head crushed by a piece of concrete.
Even so, he was found guilty and sentenced to death in Baltimore County, Md. He spent nine years in the state's most punishing and violent prisons before becoming the first death row inmate in the country to be exonerated by DNA evidence. Part of his challenge now is to help people understand how easily it can happen.
"If it can happen to me, it can happen to anybody," Bloodsworth said.
It started when a neighbor, thinking Bloodsworth resembled a police sketch of the murder suspect, called authorities, who were under intense pressure to solve the shocking killing. Five witnesses testified to seeing Bloodsworth near the scene or with the victim, but they were wrong.
In prison, Bloodsworth occupied a cell directly above Kimberly Shay Ruffner, a convicted rapist who would later be linked by DNA to the rape and murder of Dawn Hamilton. Ruffner did not particularly resemble the police sketch circulated by authorities.
Bloodsworth was released from prison in 1993, after DNA testing showed he was innocent. His story sounds incredible, but Bloodsworth is just one of 142 people in the U.S. to be sentenced to death and later found innocent. Hundreds of more people convicted of crimes, like Kansans Eddie Lowery and Joe Jones, have spent decades in prison before being exonerated.
Bloodsworth and like-minded advocates were successful in getting the death penalty repealed in Maryland this year, and the Kansas Coalition Against the Death Penalty is making a similar effort in Kansas.
"I finally killed the thing that almost killed me," Bloodsworth said of the repeal in Maryland. "You can free a man from prison, but you can't free him from the grave."
Kansas Rep. Steven Becker, R-Buhler, a former judge, introduced a bill in March that would replace capital punishment with a sentence of life without parole. In many states, this produces significant savings in prison budgets, and the measure would take that money to establish a fund to assist families of homicide victims.
Copyright 2018 The Lawrence Journal-World. All rights reserved. This material may not be published, broadcast, rewritten or redistributed. We strive to uphold our values for every story published.