There was a time just a few decades ago when first-time mothers had nary a clue of what to expect when they entered the delivery room of Lawrence Memorial Hospital.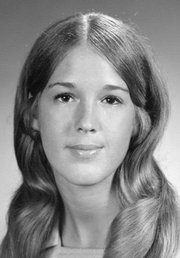 And first-time fathers, well, all they knew were that the waiting room chairs weren't too comfortable.
Today it is practically a given that first-time parents go through a series of classes to prepare them for the birthing process and all the swaddling, crying and diaper changing that is to come.
But the nurses at LMH's birthing center know it didn't always used to be that way, and many remember the name of their fellow nurse who began to change it. Soon the rest of the community will know it, too.
Lawrence Memorial Hospital officials announced they are preparing to rename the hospital's birthing center the Cindy Murray Family Birthing Center, in honor of the trailblazing nurse who died from complications of lung cancer in August.
"It is fitting because her main goal was always to make sure everyone was comfortable and was taken care of," said Patty Villanueva, a longtime friend who worked the night shift with Murray for more than five years at LMH.
The hospital is renaming the center after receiving a substantial donation from Murray's husband, longtime Lawrence resident and attorney Tom Murray.
LMH officials did not release the dollar amount of the gift at the request of Murray, who said he wanted the recognition to be for his wife rather than a dollar amount. But LMH officials did confirm the gift is one of the largest ever given to the hospital by a living individual.
"Her dedication to her profession and to her patients were enormous," Murray said. "She was very highly respected, and still is. To my way of thinking, this is very appropriate."
Cindy Murray served as an obstetrical nurse at LMH from 1978 to 1986, and then started a career as a school nurse, working for Lawrence public schools at Central Junior High and Lawrence High until 2009.
It was early in her career that Murray — who was the daughter of a Parsons physician — started lobbying doctors in the community to advocate for classes and other information that would better prepare parents for the birthing process.
"I think she had to really convince some of the OB doctors in the community before she got it off the ground," Villanueva said. "There was maybe some resistance, but with her enthusiasm, it was going to get done. And she had been through it, so she knew how important it was."
Murray started teaching the birthing classes herself, said Sue Givens, a longtime friend who worked with Murray at LMH. Givens said she has heard from so many women who were appreciative that such information was being presented.
"Back then we had patients who were scared, who were really very frightened because they didn't know what to expect," said Givens. "But Cindy was the perfect person to tackle this because people just immediately felt at ease with her."
Hospital officials plan to rename the birthing center at a ceremony from 4 p.m. to 6 p.m. on Nov. 16 at LMH, 325 Maine.
Kathy Clausing-Willis, vice president and chief development officer for LMH, said the gift is designed to create an endowment that can be used for a variety of needs at the birthing center, which was renovated in 2006 and is where about 1,200 babies are delivered each year.
"This will allow the gift to be used in perpetuity," Clausing-Willis said. "It is appropriate that she will have a presence here forever."
Tom Murray said he's confident many in the community long will remember his wife, who was 63 when she died in August.
"The number of people whose lives she touched as an obstetrical nurse is really amazing," Tom Murray said. "Even up to the present time whenever we would walk down Massachusetts Street someone would always come up to us and say to Cindy, 'Remember me? You were my nurse when my son or daughter was born.'"
Copyright 2018 The Lawrence Journal-World. All rights reserved. This material may not be published, broadcast, rewritten or redistributed. We strive to uphold our values for every story published.