Nancy Thellman likes to say that the job of a county commissioner "isn't just about roads and bridges anymore." County government today has a larger role in economic development, attracting jobs to the community and providing social services throughout the county that improve the quality of life.
Thellman, a Democrat, has taken a broad view during her first term of what constitutes economic development. For example, she has led efforts to develop and market local historical and cultural assets as tourist destinations by establishing the Natural and Cultural Heritage Grant Project and strengthening Douglas County's role in the Freedom's Frontier National Heritage Area.
"For me, it's about all kinds of jobs," Thellman said. "Not just factory, but the high-tech bioscience jobs, agricultural jobs and tourism-related employment."
Her challenger, Republican Frank Male, agrees that economic development is a top priority. But he says the county should refocus its efforts on attracting what he calls "primary jobs," which he describes as more traditional manufacturing or service-oriented jobs.
"The idea is that something is made or done in Douglas County that is sold somewhere else," Male said. For example, "Hallmark Cards are made here and sold in California. The money from California comes back here, pays wages for Douglas County citizens, pays their health insurance, and also the property taxes that Hallmark pays on their building are paid to Douglas County. ... It's new money to Douglas County, and it starts churning in our local economy."
Male has also criticized funding of the Heritage Grant program, saying in an online chat at the Journal-World that he considers it "more of a want than a need" and that "core services like public health and safety, roads and bridges, and other public works projects" should be given higher priority.
Thellman and Male are competing for the county commission seat from District 2, which covers portions of East Lawrence and most of eastern Douglas County, including Eudora and Baldwin City. Both live on small farms in rural Douglas County: Thellman in Grant Township north of Lawrence; Male in Eudora Township south of Eudora.
Male is co-owner of a local landscaping business, Lawrence Landscape, 600 Lincoln. He is also active in the Lawrence Chamber of Commerce and is finishing a three-year term on its board.
Thellman is an ordained Presbyterian minister who served as an associate pastor at First Presbyterian Church and Plymouth Congregational Church in Lawrence before she was elected to the commission in 2008.
The two candidates have also taken different positions on developing industrial property in Douglas County.
Business and government officials have long debated the need to open more property along the I-70 corridor to industrial development.
Thellman says she has supported efforts by the city of Lawrence to restrict development around the airport, citing concerns about runoff that would affect North Lawrence, the high cost of extending public infrastructure, and her desire to protect that area for agricultural use.
Most of the property in industrial parks along the west Lawrence interchange are already occupied. The only land near Lawrence with access to I-70 is located near the Lecompton interchange, along what's commonly known as the Farmers Turnpike.
In 2011, Thellman was the only city or county commissioner who voted against a proposed "island annexation" in that area.
Thellman said she supports the idea of developing that area but believes it should be done as part of a comprehensive plan, and not through spot annexations of land that is not contiguous with the current city limits.
An earlier attempt at an island annexation in that area in 2008 was rejected by the Kansas Court of Appeals. That case is still on appeal at the Kansas Supreme Court.
Male said he supports industrial development near the airport but recognizes that restrictions imposed by the city limit those possibilities. He also supports developing the Farmers Turnpike area.
Male has also been critical of increased spending by the county for certain social services, including the Lawrence Community Shelter.
The county recently purchased land near the county jail, primarily to build a new Public Works facility. But the purchase also paved the way for relocating the homeless shelter to that area, where Thellman says it will be better able to provide job training and other services for its clients.
In addition, the county's contribution to the center will go from about $15,000 this year to $95,000 in 2013.
"It's my opinion that the county has done more than its fair share," Male said. "I'm fine with funding it at the base of $15,000 like we had in the past. But I think a better funding stream, the city gets revenue from an alcohol tax, and it seems there would be a nice correlation between a homeless shelter and an alcohol tax."
Thellman, however, said she supports the increase in funding.
"My sense is that the Lawrence Community Shelter serves a growing population of folks who have multiple needs," she said. "It's not just overnight bedding. A lot of times they need counseling, job training and help finding housing."
If re-elected, Thellman said she wants to continue the work started in her first term.
"I certainly want to continue to be an active participant in helping our community find ways to bring new jobs in, a wide variety of jobs, keep building our bioscience industry," she said.
Male said if he's elected, "Hopefully we'll have some new employers, more primary jobs, a streamlined planning process and a business-friendly environment."
Candidate profile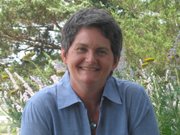 Nancy Thellman-D
Occupation: Douglas County commissioner
Married: Husband, Scott
Children: Three
Religion: Member, First Presbyterian Church, Lawrence
Education: Bachelor of Science in nursing, Kansas University (1980), Master of Divinity, Vanderbilt University (1990)
Experience: Former associate pastor, First Presbyterian Church; former interim associate pastor, Plymouth Congregational Church
Quote: "For me, it's about all kinds of jobs. Not just factory, but the high-tech bioscience jobs, agricultural jobs and tourism-related employment."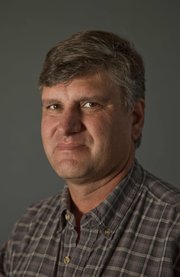 Frank Male-R
Age: 50
Occupation: Co-owner, Lawrence Landscape
Married: Wife, Kallie
Children: Four
Religion: Member, St. John's Catholic Church, Lawrence
Education: Bachelor of Science in agriculture, Kansas State University (1985)
Experience: Board member, Lawrence Chamber of Commerce (2009-2012), served six years on the Lawrence-Douglas County Planning Commission
Quote: "The idea (behind 'primary jobs') is that something is made or done in Douglas County that is sold somewhere else."
Copyright 2018 The Lawrence Journal-World. All rights reserved. This material may not be published, broadcast, rewritten or redistributed. We strive to uphold our values for every story published.