While the rest of the political world is torn apart by turmoil, the race between state Sen. Marci Francisco, D-Lawrence, and Ron Ellis, a Republican from Meriden, has been relatively tame.
The two, who face off in the Nov. 6 election, seem to agree on many issues but disagree on how judges are selected.
-->
Francisco, a former mayor of Lawrence who is seeking her third four-year term in the Senate, has said if re-elected she will propose a change to the massive tax cut that Gov. Sam Brownback signed into law after the last legislative session.
Francisco said the tax cut will "dramatically reduce our state revenues, spur businesses to reorganize to avoid taxes and make the Kansas tax system more unfair."
A portion of that tax-cutting package will exempt the owners of 191,000 partnerships, sole proprietorships and other businesses from state income taxes.
Francisco says she will propose limiting the pass-through business income tax exemption to the first $100,000 of nonwage income.
Ellis, a retired teacher, said he also is concerned about the effects of the tax cuts on state revenues and would consider limiting the tax break to smaller businesses, too.
Ellis has been endorsed by the Kansas Chamber of Commerce, which pushed for the Brownback tax cuts. Ellis notes on his website that he has been a tireless campaigner for many years working for Republican candidates, including Brownback.
Both Ellis and Francisco say the state should restore cuts to public schools that were made during the recession.
Ellis said he saw first-hand in the Oskaloosa school district how those cuts led to larger class sizes, employees laid off and staff reductions from not replacing retired teachers. "We should replace the money that has been cut," he said.
Both candidates also said they would oppose increased reliance on local property taxes to fund schools. "One of the strengths of our statewide funding for education is to equalize costs across the state," Francisco said.
But the two candidates part ways on the issue of judicial selection.
Ellis said he would support a change proposed by Brownback that would allow the governor to select judges with approval of a supermajority in the Senate. Ellis said that would make Kansas' system more like the federal system.
Francisco supports the current system in which a nine-member nominating commission reviews and interviews applicants for openings on the Kansas Supreme Court and Court of Appeals and forwards three names to the governor, who picks from that list. Every few years, each judge is subjected to a retention vote.
The nominating commission includes five attorneys, plus four non-attorneys named by the governor.
Francisco said the current system reduces the influence of politics in the judicial nominating process.
Giving Brownback, who opposes abortion rights, more say in selecting judges has been a priority of anti-abortion groups.
Since the last election, the Senate district's boundaries have changed when three federal judges redrew the legislative maps after the Legislature and Brownback failed to do the job. The district includes a large portion of the city of Lawrence, Lecompton and nearly all of Jefferson County.
Candidate profiles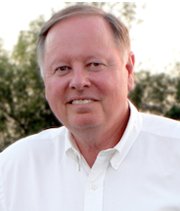 Ron Ellis-R
Age: 59
Occupation: Cattle rancher; retired teacher; served 37 years in the Oskaloosa school district
Married: Wife, Paula
Children: None
Religion: Christian
Education: Bachelor's degree in history and physical education and master's degree in history from Emporia State University
Experience: Has volunteered in numerous Republican campaigns and served as party delegate
Quote: "I believe I can be that voice in the Senate to fight for more funding for education and help small businesses … be successful."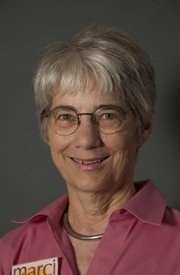 Marci Francisco-D
Age: 62
Occupation: Analyst with the Center for Sustainability at Kansas University
Married: Husband, Joe
Children: None
Religion: Unitarian
Education: Bachelor's degrees in architecture and environmental design from Kansas University
Experience: First elected to Kansas Senate in 2004; mayor of Lawrence, 1981-83; city commissioner 1979-83; member of Democratic Party precinct committee
Quote: "Experience counts. I have had a seat at the table in the Kansas Senate as a member of the budget committee and as a ranking minority member. Working through the details of legislation with legislators from both parties, I have demonstrated my support for education and a fair tax system and my commitment to representing my constituents in the 2nd Senate District."
Copyright 2018 The Lawrence Journal-World. All rights reserved. This material may not be published, broadcast, rewritten or redistributed. We strive to uphold our values for every story published.