An afternoon vehicle fire on Interstate 70 backed up westbound traffic, which is down to one lane near mile marker 196 and the Lecompton interchange, according to witnesses.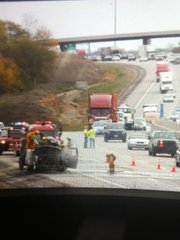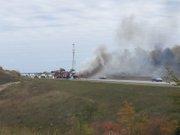 The vehicle fire was called in about 2:15 p.m. Friday. The driver of the vehicle — which was fully engulfed — told emergency dispatchers that the vehicle had a portable fuel tank with about 35 gallons of gasoline.
No injuries have been reported and it's unclear how the vehicle ignited.
As of 3 p.m., the Kansas Turnpike Authority is reporting normal driving conditions through that stretch of highway.
Copyright 2017 The Lawrence Journal-World. All rights reserved. This material may not be published, broadcast, rewritten or redistributed. We strive to uphold our values for every story published.