Fifteen Kansas men were named in the Boy Scout "perversion files," released by an Oregon court order in October during a sexual abuse lawsuit against the Scouts. The Lawrence Journal-World tracked down the men accused in the files, trying to determine if they offended again. Some ended up in prison with significant criminal records, while others were never arrested in the state.
Here's a recap of the Kansas men named in the files who ended up in prison for sex crimes:
The tales of abuse that have disgraced the Boy Scouts of America can be found across Kansas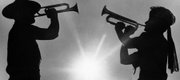 -->
-->
Photo Gallery
The abusers
Gerald V. Ashworth
• Time in Scouts: April 1967 to Feb. 1968
• City/Troop: Wichita, Troop 605
• Removed: March 1968
• In the files: Ashworth was removed from the Scouts based on a 1964 accusation of "making obscene phone calls" in Great Bend, as well as a criminal charge that Ashworth solicited sex from an 18-year-old developmentally disabled woman in 1967.
• Where he is now: Ashworth, in July 1968, applied to be reinstated in the Scouts. However, that request was denied. In 1994, Ashworth was convicted in Sedgwick County of kidnapping, rape, sexually battery and aggravated incest. Ashworth's earliest date of parole is March 2014.
Ken Tinkham
• Time in scouts: Unclear
• City/Troop: Leavenworth, Troop 167
• Removed: 1986
• In the files: Tinkham was removed from the Scouts after a 1985 conviction in Wyandotte County for molesting a boy at Camp Naish in Bonner Springs. According to the file, Tinkham "could've had contact with upward to 300 children."
• Where he is now: Unknown
James Douglas Jackson
• Time in scouts: 1981 to 1985
• City/Troop: Kansas City, Kan., Troop 311
• Removed: 1985
• In the files: Removed from Scouts after being accused of molesting a boy during a camping trip in 1985. At the time, one of Jackson's sons was in the Scouts.
• Where he is now: Served more than 10 years in prison for molesting three boys in Lawrence in 2001. Currently a registered sex offender living in Lawrence.
John Richard Capra
• Time in scouts: 1970 to 1984
• City/Troop: Salina, Troop 212; Kansas City, Mo., Troop 116
• Removed: 1984
• In the files: Removed from Scouts after a 1985 conviction in Johnson County of molesting two boys during scouting activities. He was sentenced to four years in prison in the case, but the judge allowed him to serve the time on probation. Has not been convicted of any other sex offenses in Kansas. File includes a 1984 letter from an alleged victim's parent that alleges abuse on multiple occasions.
• Where he is now: Lives in Kansas, but has not been convicted of any other sex crimes in the state.
William Henry "Bud" Goatley
• Time in scouts: 1967 to 1968
• City/Troop: Arkansas City, Troop 327
• Removed: 1968
• In the files: Court records show Goatley was arrested and charged with soliciting a minor in Cowley County in 1986 for "immoral conduct in connection with two boys in his Scout Troop."
• Where he is now: Goatley was convicted in Cowley County on at least three sexual offense against children between 1993 and 2001. He was in and out of prison between 1995 and 2004, and died in prison in January 2004, according to state records.
The Journal-World chose not to name the 10 other men in the files after being unable to confirm that they had been convicted of a sex crime.
The files contained allegations against Kansas men between 1961 and 1985 in numerous cities. The degree and scope of alleged abuse — and the responses by scouting officials — varied widely.
In one of the more detailed and larger-scale abuse allegations, two scouting volunteers in Newton were accused in 1961 of hosting parties at which they systematically sexually abused multiple boys. Scouting officials contacted police, and the Harvey County Attorney at the time, Richard Hrdlicka, launched an investigation. Though the two men admitted to the abuse, Hrdlicka decided not to pursue charges, writing that prosecuting the case would harm the reputation of the Scouts, a local YMCA and several churches. He wrote that he thought the price to the community would be "too great."
Hrdlicka, who served as Harvey County attorney from 1960 to 1964, said he did not remember the case. "I have absolutely no recollection, and I do not intend to do a whole bunch of work on something that I wrote 50 years ago — so just leave it at that," said Hrdlicka, who now lives in Santa Fe, N.M.
Another case involved a Boy Scout employee who lived in Manhattan, and allegedly abused several boys during a scouting trip to Texas. The files show that scouting officials spent considerable time investigating the case and interviewing witnesses. The man resigned from his position and was promptly removed from the Scouts, but police were not contacted.
Several of the other men were removed from the Scouts after officials located sexual assault arrests or convictions unrelated to a volunteer's scouting activities. However, because some of the arrests occurred decades ago, the Journal-World was unable to confirm much of the criminal case information.
In at least two instances, the men who had been removed following sexual abuse allegations had attempted to reapply to the Scouts years later, but were denied admittance by the Scouts.
It appears some of the men named in the files have since died, while others were found living in various Kansas cities, having never been arrested for or convicted of sexual assault.
— Reporter Shaun Hittle can be reached at 832-7173. Follow him at Twitter.com/shaunhittle.
The Associated Press contributed to this report.
Copyright 2018 The Lawrence Journal-World. All rights reserved. This material may not be published, broadcast, rewritten or redistributed. We strive to uphold our values for every story published.