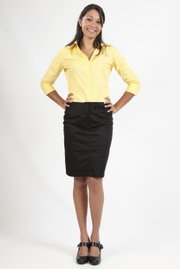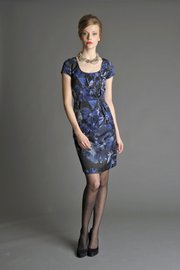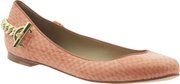 While the term "business casual" seems to be as relative and cerebral as a theory of Einstein's, choosing appropriate outfits becomes even more complicated in the summer.
Outside, the temperature is hitting record highs, while the office is consistently 5 degrees below comfortable.
Over the past five to 10 years, business casual has morphed in definition. Older generations uphold the "business" side of business casual while the Millennials are fonder of the "casual" side.
While there may not be any hard and fast rules about specific outfits that constitute business casual anymore, here are five rules that absolutely can't be missed.
Take it seriously
While a collared, button-up shirt might mean business and slightly wrinkled shirt might mean casual, these two should never coexist.
If you're going to do business casual, do it right. Just because it's the most vague, indefinable description of dress code ever doesn't mean your colleagues, business partners and clients aren't going to be judging you for your appearance. Take your job seriously and dress the part.
Shoulders and toes are no-goes
Ladies, this is a tough one. I love tank tops more than the next girl, but showing shoulders is a no-no in most offices. Instead of a completely sleeveless shirt, opt for a cap-sleeve shirt. It'll almost feel like you're wearing a tank top, but those extra inches of fabric make a big difference in the name of professionalism.
As for sandals, unless you have a really nice pair that match well with a modest skirt, don't risk it.
To the knees and beyond
While this might be an obvious one to middle-aged and older women, younger generations often need to be reminded that if you plan on wearing that short skirt to the club this weekend, you probably shouldn't wear it to work. This rule should also take care of any subconscious desire to show cleavage in the workplace.
The safest rule to follow is to wear skirts and dresses that hit just above the knees or below.
Go logoless
Unless it's a company logo, don't wear a shirt with a logo when dressing for a business casual dress code. It's generally not seen as professional to broadcast a brand name across your chest; it's just distracting. In the strictest offices, even a Lacoste alligator or Ralph Lauren polo player can be the difference between tacky and professional. For less strict offices, a very small logo on one side of the chest may be acceptable.
Staple pieces + trends
My intention for these rules is not to make every working woman (and man) into identical drones who are forced into wearing neutral colors and sacrificing their individual style for the rest of time. Buy conservative staple pieces that you can wear for years and years (i.e. pencil skirt, neutral tops, simple shoes) and cycle different trending pieces and your own pizazz through your outfits. While it's important to look professional, in most circumstances, maintaining a certain level individuality is appropriate as well.
Copyright 2018 The Lawrence Journal-World. All rights reserved. This material may not be published, broadcast, rewritten or redistributed. We strive to uphold our values for every story published.