Barbara Barnett admits the topic of her research is grim.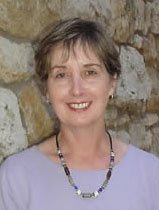 Barnett, an associate professor and associate dean at the School of Journalism and Mass Communications at Kansas University, researches media coverage on mothers who kill their children.
Barnett had a career in the media before she had one researching it. In the 1970s and '80s, she worked as a reporter in Charlotte, N.C. In 2003, she received her doctorate in journalism at the University of North Carolina-Chapel Hill, where she began her research on women in the media.
"Mothers have an elevated status in society," she said. "I started thinking about how not being a mother or being a bad mother is perceived."
Barnett became an assistant professor at KU in 2003. She has published several articles on high-profile child murder cases, examining how the media portray women and stereotypes about them.
Barnett said media coverage centers on the belief that all women are natural-born caregivers. She said this stereotype has cast poor mothers as the "worst of the worst."
"People are bad fathers and there is not the same stigma," she said.
Barnett said the media typically report these cases as a new phenomenon. But she said this type of violence has occurred throughout history and has appeared in literature. She also found media coverage focused on married white women because society least expects them to commit these crimes.
"If you got it all and you harm your children, people are like, 'Whoa,'" she said. "You have everything; how could this happen to you?"
Barnett said reporting usually ends after the mother is imprisoned. Barnett said that once that women goes away, society thinks the problem does, too.
"What doesn't get enough attention is the causes," she said.
She said she hoped the media would examine the circumstances that led to the crime. This shift in coverage could help professionals understand why some women cope with parenthood stress while others harm their children, Barnett said.
Michelle Johnson-Motoyama, an associate professor at KU School of Social Welfare, said there are local resources to address problems like poverty and mental illness, which both place children at risk for abuse.
In addition to examining new cases, Barnett said she wants to research how the media cover mothers and fathers and cases outside of the United States.
Copyright 2018 The Lawrence Journal-World. All rights reserved. This material may not be published, broadcast, rewritten or redistributed. We strive to uphold our values for every story published.