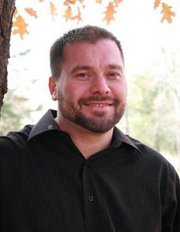 A homicide investigation continues into the death of a 39-year-old Topeka man whose body was found last week in northwestern Douglas County on the Upper River Road, Douglas County Sheriff's and Topeka police officials said Tuesday.
Corey M. Brown's body was found last Thursday near the BNSF Railway tracks in northwestern Douglas County about a half-mile east of the Shawnee County line. Brown was reported missing last week after his car and cellphone were found outside a Topeka restaurant.
Topeka police said they were trying to connect recent events at Hudson Crossing development, including a burning vehicle found in Topeka hours after Brown disappeared. Police said the car belonged to Topeka resident Monroe Lockhart, who owns Mo's Express convenience store at the Hudson Crossing. In November, two clerks were shot at the store.
Brown was vice president of J&J; Development, which owns the retail shopping area in Topeka. According to published reports, he was also a manager at another business in the shopping area, Hudson Liquor, which was the scene of a Dec. 24 robbery and homicide.
"We are working the burned-vehicle case, and Douglas County is working the homicide," Topeka police chief Ron Miller said Tuesday. "We are exploring all angles in these two investigations including any possible links to any other crimes."
Sgt. Steve Lewis, a Douglas County Sheriff's spokesman, said Tuesday there were no new updates in the homicide investigation. Authorities have not said where Brown was killed. They've only said a firearm was involved.
Services for Brown were Tuesday at Fellowship Bible Church in Topeka.
Copyright 2018 The Lawrence Journal-World. All rights reserved. This material may not be published, broadcast, rewritten or redistributed. We strive to uphold our values for every story published.