Officers with the Douglas County Sheriff's Office and Topeka police Monday said they were investigating the death of a 39-year-old Topeka man as a homicide after his body was found Thursday in northwestern Douglas County.
Sheriff's officials last week labeled it a suspicious death and identified the man as Corey Brown.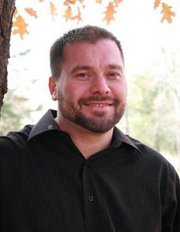 "Douglas County Sheriff's detectives are actively working with the Topeka Police Department in the investigation," said Sgt. Steve Lewis, a sheriff's spokesman. "Preliminary investigation indicates a firearm may have been involved with the crime. No further information is available at this time due to the ongoing investigation."
Brown's body was found just before 11 a.m. Thursday near the BNSF Railway tracks in northwestern Douglas County about a half-mile from the Shawnee County line.
According to published reports, Brown was reported missing last Tuesday in Topeka after his car and cellphone were found outside a Topeka restaurant. Brown was a manager at Hudson Liquor in Topeka, the scene of a Dec. 24 robbery and homicide.
Lewis did not release information Monday about where investigators believe the homicide occurred, citing the ongoing investigation.
Copyright 2018 The Lawrence Journal-World. All rights reserved. This material may not be published, broadcast, rewritten or redistributed. We strive to uphold our values for every story published.