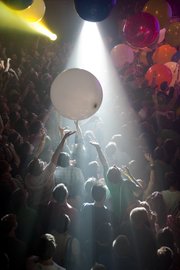 Unlike members of Congress, photographers must compromise.
All camera models sacrifice a feature or function to emphasize another. In suggesting cameras for you this holiday season, I've listed them by the type of photographer rather than the camera type.
This barely scratches the surface. Use these suggestions as a starting point and work with a knowledgeable salesperson or a friend who knows camera gear. I'll even offer help. Email me about how you use a camera — typical subjects, lighting conditions, etc. — and give me a budget and I'll provide more suggestions.
Active sports person: You require shockproof, waterproof and freeze proof in a compact size. Pentax has been at this awhile so consider their Optio WG-2. For underwater features and GPS, look at the Olympus Tough TG-1.
Others to consider: Nikon AW100 and Canon PowerShot D20. You're paying more protection features but these are fine for general photography, too.
Indoor/outdoor sports in low light: It's not easy to compromise in this photographic situation. Professionals use expensive gear for best results.
Look at a mid-level single-lens reflex camera (DSLR) with a telephoto lens with a large aperture. DSLR cameras offer interchangeable lenses, optical viewfinders and motor drives.
Consider cameras like the Sony A37, Nikon D7000 or Canon EOS Rebel T4i. A good lens option would be a 70-200mm lens with an f/4.0 or f/2.8 maximum aperture.
If you don't want to jump into a DSLR system, look at the Panasonic DMC-FZ200 that features a lens with an f/2.8 maximum aperture across its entire zoom range. The quality won't be as good as a DSLR, but it's a good option for the money.
Going mobile: If you like posting photographs to social media sites but want better quality than your camera phone, consider cameras offering built-in Wi-Fi. Two basic models are the Canon 320 HS and the Samsung WB150F.

Travelling light: Mid- to high-end compact cameras with versatile built-in zoom lenses, or the newer mirrorless-camera systems with interchangeable lenses, are good travelling tools. Both provide good value and quality but won't weigh you down.
Look at the Sony NEX line and the Olympus PEN series, both offer interchangeable lenses.
For an all-in-one camera, the Canon PowerShot G15 makes a good traveling companion.
Night owl: From dance floors to dinner parties, your priority is portability, low-light capability and wide-angle coverage for capturing more people in small spaces.
Look for cameras that have a 35mm equivalent, 28mm or wider lens with a maximum aperture of f/2.0 or f/2.8. The Canon PowerShot 110 HS is inexpensive.
A few more bucks: The Canon PowerShot S110 is a well-regarded all-around camera. Making the list for one of 2012's top cameras is the high quality but more expensive Sony Cyber-Shot RX100.
Congressman: If you can't compromise and don't mind the weight and investment of a complete system, it's hard to go wrong with the top-of-the-class Canon EOS 5D Mark III, Nikon D800 or Sony A99.
With any of these bodies and your choice of lenses and accessories, you can go in any direction you want to take your photography — providing you have the money or the constituents to support you.
•••
Take this with you to a camera store, compare models and get a few in your hands. Let the salesperson know what your priority is and what you're not willing to compromise. The closest full-service camera store to Lawrence is Wolfe's Camera, 635 S. Kansas Ave., in Topeka. Most of these or similar models should be available to try out.
Copyright 2018 The Lawrence Journal-World. All rights reserved. This material may not be published, broadcast, rewritten or redistributed. We strive to uphold our values for every story published.