Today's edition is a bit of a roundup of links to some education-related articles I've been reading. Let me know what you think of these issues, or if you've got any reading suggestions of your own.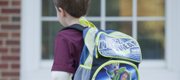 Subscribe to the email edition of First Bell and we'll deliver you the latest local education news and notes every weekday at noon.
• The first is a short piece from the Atlantic Cities that's a bit complicated and addresses higher education, but explains an argument that seems a bit under-reported: Unemployment is much higher for people with less education. That may seem logical, but the report it's based on ties together education gaps in metropolitan areas, or the idea that many cities actually have a lot of open jobs but not the workforce to fill them.
The discussion in the comments there brings up interesting issues of technical training for high school students being a solution, which is what I think makes it an interesting read.
• The next is a piece from Mother Jones that was on this week's roundup of longform journalism I subscribe to. It's called "Everything You've Heard About Failing Schools Is Wrong" and it certainly brings up a lot of conventional wisdom in attempts to break it down.
Reporter Kristina Rizga spent months in what's supposed to be one of California's worst schools and tells the story of Maria, an ESL student who can't make it through standardized tests but who is going to college.
Riziga brings up and criticizes "business-oriented models" of performance evaluation and provides a lot of ideas to consider.
• The headline "What Children Really Need for 'Back to School'" from the New York Times' Motherlode blog caught my eye (it was one of the most-read stories Wednesday afternoon), and it discusses what I imagine is a sensitive topic for parents and educators: the phenomenon of "helicopter parenting." Its authors, who wrote a book called "Generation on a Tightrope: A Portrait of Today's College Student," say it's never too early to start preparing a child — or by extension, a student — for that first-day-of-college leaving the nest.
• Anything I need to learn? Send news tips, comments or questions to acgarrison@ljworld.com.
Copyright 2018 The Lawrence Journal-World. All rights reserved. This material may not be published, broadcast, rewritten or redistributed. We strive to uphold our values for every story published.