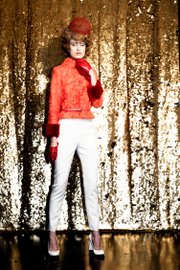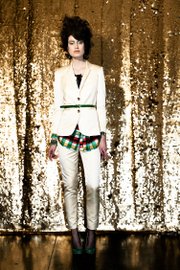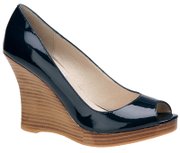 I know plenty of women who would forego a month or two of rent payments in order to purchase a pair of Louboutin shoes. In fact, not too long ago, I heard a lady on the radio tell the DJ that she would wrestle anyone of his choosing for a pair.
Wearing these thousand-dollar, skyscraper-high heels with their signature shiny, red-lacquered soles are, and I quote the designer himself, a "quasi-masochistic experience." Why anyone would choose to subject herself to pain like this is beyond me.
In fact, we don't even have to go so far as a Louboutin heel — high heels in general make me feel a little queasy.
Now that the weather is cooling down and we're rearranging our closets to bring the fall garments to the front, I would suggest shoving most of your high heels toward the back with your tanks tops and shorts.
Instead, bring out the wedges, cropped pants and blazers to complete your fall uniform.
Wedges
When wedge heels came back into fashion last summer, I breathed a sigh of relief. Compared to pumps or stilettos, I can run a marathon in wedges. They strike a balance between casual and professional, between laid-back and dressed up.
It seems as though every woman has a pair of wedges this summer, and I would encourage you to keep them out for the fall. If you're on the hunt for a pair, now is the time to get them. They'll surely be on sale from stores looking to clear out their summer stock.
Blazer
I have to admit, I'm not one for tailored clothing. I'm still in my 20s and therefore still have an embarrassing affinity to just making things fit "good enough."
Blazers, however, are an article of clothing that can take an outfit of so-so pieces and pull them together to create a sharp ensemble. Even if paired with a simple T-shirt tucked into some cropped pants, a blazer works wonders in transforming a Saturday afternoon outfit into a business-casual look.
Colorful cropped pants
If I'm going to wear a conservative, neutral, tailored blazer, I'm going to have to have some colorful pants to liven up the outfit.
I realize not everyone loves color as much as I do, and if this is you, I suggest charcoal or black fitted trousers to pair with a blazer and some wedges. For a more colorful outfit, try out some cropped pants in warm tones for the fall: red, burnt orange or a dark yellow.
If, however, you choose a colorful blazer, keep the pants a neutral color for a balanced, pulled-together appearance.
Copyright 2018 The Lawrence Journal-World. All rights reserved. This material may not be published, broadcast, rewritten or redistributed. We strive to uphold our values for every story published.