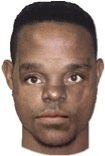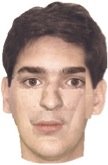 Kansas University police are urging students to be careful after two female students recently were assaulted while walking at night on campus.
A female student walking along Sunnyside Avenue at 2:10 a.m. Saturday reported a white male struck her in the face and grabbed her. She was able to break free in a struggle and run away.
The sexual battery suspect was described as a college-aged white man, between 6-foot and 6-foot-3, with a thin build, dark eyes, dark brown hair about 1 to 3 inches long. He was wearing a green Ralph Lauren shirt and cargo shorts.
Five days earlier, a 19-year-old female student reported a man shoved her about 9:25 p.m. April 16 as she was on the southwest side of Strong Hall. She kicked the man and ran away and made a police report about 12 hours later. That suspect in that case was described as a tall black male in his 40s or 50s with graying black hair. He was wearing a brown jacket. Police have released composite sketches of both suspects.
In an alert issued by police officers, they urged students to:
• Walk in groups if possible.
• Stay on well-lit walking paths at night.
• Use transportation through KU SafeRide and KU SafeBus.
• Report any suspicious people or activity to police.
Maj. Chris Keary, assistant KU police chief, said the two crimes were similar, but officers did not believe the incidents were related due to the differences in the descriptions of the suspects.
KU spokeswoman Jill Jess said Monday both incidents remained under investigation.
KU is asking anyone with information in either case to call the KU Public Safety Office at 785-864-5900 or KU Crime Stoppers at 785-864-8888. Calls to Crime Stoppers may remain anonymous, and callers could be eligible for a cash reward if information leads to an arrest.
Copyright 2018 The Lawrence Journal-World. All rights reserved. This material may not be published, broadcast, rewritten or redistributed. We strive to uphold our values for every story published.