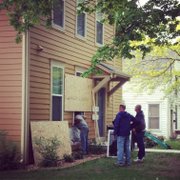 A 21-year-old man was arrested on DUI and reckless driving charges late Wednesday after he crashed into an residence in the 1700 block of Tennessee Street.
Sgt. Trent McKinley, a Lawrence police spokesman, said the man, Mitchell Ellis Friesen, about 11:50 p.m. was headed south on Tennessee Street and attempted to turn east, lost control and crashed into the residence.
A resident inside was sleeping and was knocked out of the bed by the impact, but no one was injured, McKinley said. People were boarding up windows at the residence Thursday morning.
Officers suspect that Friesen was intoxicated during the accident, McKinley said. He posted $500 bond and was given notice to appear in court April 25. Information was forwarded to Douglas County prosecutors, who are expected to make a decision about filing formal charges. Friesen is listed as a Kansas University student.
Copyright 2018 The Lawrence Journal-World. All rights reserved. This material may not be published, broadcast, rewritten or redistributed. We strive to uphold our values for every story published.