Convicted murderer Wilford Molester Galloway and convicted serial rapist Charles Curtis Hunter — both convicted in Douglas County — are eligible for parole in June.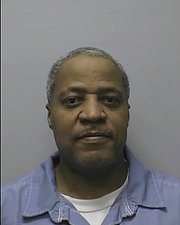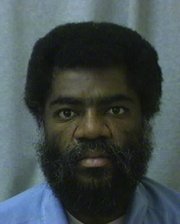 The Kansas Prison Review Board will hear public comments on both Galloway and Hunter's cases, as well as 26 other convicts eligible for release in June. The board uses input from the public and victims in the cases as part of their decision. The public can also call or mail in comments.
Here's more on the local cases:
• Galloway was convicted of first-degree murder in the 1997 shooting death of Floyd White. According to court records, Galloway shot White during an argument just outside of Lawrence, and left White's body on the side of a road. Galloway was sentenced to life in prison, but is now eligible for release after 15 years behind bars. Galloway is incarcerated at the El Dorado Correctional Facility.
• Hunter was convicted of a series of rapes and home invasions that occurred in December 1978 in Lawrence. In 2010, Hunter, with assistance from the New York-based Innocence Project, obtained a DNA test on two of the rape kits in the case. However, the testing was not able to exclude Hunter as the rapist. Hunter originally was given a life sentence, and was first eligible for parole after 15 years. The parole board repeatedly has denied parole for Hunter, most recently in 2011. Hunter is incarcerated at the Larned State Hospital, operating by the Kansas Department of Corrections.
Here's a list of the three public comment sessions:
• 10 a.m. to noon April 16, City Hall, 701 N. Seventh St., Kansas City, Kan.
• 11 a.m. to 1 p.m. April 17, Finney State Building, 230 E. William St., Wichita.
• 8:30 a.m. to 10:30 a.m. April 18, Landon State Office Building, 900 S.W. Jackson, Topeka.
For full list of inmates eligible for parole and for contact information, visit http://bit.ly/Hg9aSD.
Copyright 2018 The Lawrence Journal-World. All rights reserved. This material may not be published, broadcast, rewritten or redistributed. We strive to uphold our values for every story published.