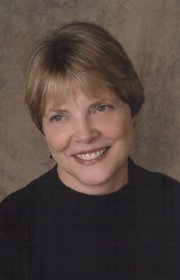 Reading and signing
Author Andrea Warren will be at The Raven, 6 E. Seventh St., to talk about and sign copies of her work at 7 p.m. Thursday.
Author Andrea Warren did not go about her latest book, "Charles Dickens and the Street Children of London" (Houghton Mifflin, 2011) like her six earlier works.
"I didn't go looking for this topic," she says. "This topic found me."
Several years ago, while in London for a semester abroad program, Warren, who lives in Prairie Village and spent 10 years in Lawrence, signed up for an historic walk about London's foundlings.
"I had seen references to London's foundlings when I was doing research for the two orphan train books ("Orphan Train Rider," 1996, and "We Rode the Orphan Trains," 2001), and I thought it would be interesting," she says.
The tour turned out to be more than interesting; it ended up being a pivotal event in Warren's life and work.
"We toured the streets around the Parliament buildings, and it is a nice part of London today, but back then it was the slum area," she says. "We walked by the hospital, the first one to treat London's poor, and we walked by a surgeon's office, and while we were walking, Charles Dickens' name kept coming up."
Warren, who has a master's degree in British literature, had read her share of Dickens in school, but she had never considered herself a fan. And until that afternoon, she had not appreciated what he was able to accomplish for the poor through his work.
"The two leaders kept talking about him and I just didn't feel like I was getting it," she says. "Finally, I stopped and asked the guides what it was that they were saying about Dickens, and they said that he was one of England's greatest reformers."
It was as if a light bulb went off in Warren's head.
"I had never put the pieces together, but he had a mission in his writing," she says.
It was not only a turning point in Warren's understanding of Dickens but also a turning point for her own work.
"By the time I left the tour, I already had the title for the book," she says. "And I started going after the story with a stick. I couldn't wait to get back into the novels to see how he was doing it."
Suddenly, the writing, which she had previously found to be "tedious," had become "informative." She saw how Dickens used his craft to create vivid scenes that documented the conditions of the slums: the air that the poor breathed, the water they drank, and the way they were exploited. Dickens created characters such as Oliver Twist, David Copperfield and Tiny Tim that were sympathetic to the upper classes. "Over and over he gave his voice to those who could not speak for themselves, forcing people to see the poor," Warren writes.
Using her research credentials at the British Library, Warren set about making the most of the time she had left in London.
"I was able to get back to a lot of primary source material," she says, although she says there wasn't much Dickens himself left. "There was a partially completed autobiography, but he was secretive about his life. He never liked to be self-revealing."
Through her research, she discovered Dickens' personal connection to London's poor. Although he was born into a middle-class family, his father overspent his modest wages. Eventually he wound up in debtor's prison, a dreary place Dickens recalled visiting.
When he was 12, the author went to work at Warren's Blacking Factory located on the banks of the Thames River where he tied string and adhered labels to jars of shoe polish. Dickens wrote about the conditions at the "crazy, tumble-down" factory teeming with "old grey rats swarming down in the cellars."
"When (Dickens) died in 1870 at age 58, he left a body a work that tackled the social ills of his day: poverty, the slums, lack of clean air and drinking water, the need to educate the poor, the exploitation of both adult and child labor," Warren writes.
While this book, like her earlier ones, was written for younger readers, Warren finds that her work appeals to a broad audience.
"I do a lot of teleconferences with senior groups," she says. "I think seniors appreciate my books because they remember history."
Teachers and librarians also like her books.
"History is often taught as a series of isolated facts, and kids can't wrap their heads around that so I work so my books aren't long lessons," she says. "Instead, I want to tell compelling stories."
Warren will be at The Raven to talk about and sign copies of her work at 7 p.m. Thursday, April 12.
Copyright 2017 The Lawrence Journal-World. All rights reserved. This material may not be published, broadcast, rewritten or redistributed. We strive to uphold our values for every story published.