Editor's note: This is the second in a three-part series examining the push to attract more retirees to Douglas County. You can find part 1 here.
In Jayhawk country, it can be painful to admit that Columbia, Mo., has beaten us at anything. But when it comes to pitching its city to retirees, our rivals to the east beat us by nearly 20 years.
As a Douglas County task force considers how best to attract retirees to Lawrence, Columbia offers a look at what happens when a Midwestern college town goes beyond recruiting students and reaches out to the other end of the age spectrum.
In the early 1990s, the Columbia Chamber of Commerce launched a "2000 by 2000" campaign. The goal was to attract 2,000 more retirees to Columbia by the year 2000 than the U.S. Census had predicted would be living there.
The chamber advertised in national publications and reached out to University of Missouri alumni, reminding them of the good times they had during their college days.

Columbia leaders on attracting senior citizens
Don Laird, president, Columbia Chamber of Commerce:
"The thing that worked well for us was getting national attention, getting ranked as a top place to retire. It's all about visibility. Reaching out to alumni is also key to remind them of the positive experiences they had while going to college in Columbia."
—
Amy Byergo, director, University of Missouri Adult Day Connection:
"We're all reactive to the needs of seniors. Things are going along fine and then a crisis happens, and then we react. We should plan ahead to meet the challenges that are coming down the road."
—
Jean Leonatti, CEO, Central Missouri Area Agency on Aging:
"Once you make a city more age friendly, there are benefits for mothers with young children, for people with disabilities. If you've got bigger print on signs, lower curbs, that benefits everyone."
—
David B. Oliver, assistant director, University of Missouri Interdisciplinary Center on Aging:
"If a community is serious about attracting older people, housing is important. Older people want smaller homes. They want one level. They want wide corridors and no steps. They want to be near services. If they're not driving, they want to have access to transportation routes."
-->
-->
The campaign was a success, say organizers and specialists on aging.
Don Laird, who worked on 2000 by 2000, estimates 2,600 people retired to Columbia in response to the campaign. Those retirees brought with them a surplus of cash and time, which they used volunteering or taking in cultural events. A recent study by the Columbia Convention and Visitors Bureau found MU sporting events add $118 million annually to the economy. Some of those people in the stands are retired alumni.
"We knew what they brought in terms of talent and impact on the community," said Laird, now president of the Columbia Chamber of Commerce. "They were looking for a very active retirement."
Side benefits
There is a growing school of thought that making a city more senior-friendly benefits the entire community. More benches on downtown sidewalks and wider store aisles make the city more livable for mothers with small children and people with disabilities, as well.
"If you've got bigger print on signs and lower curbs, that benefits everyone," said Jean Leonatti, CEO of Central Missouri Area Agency on Aging.
Columbia put that thinking in action with a downtown crosswalk. Seniors were having trouble crossing the street in the time allotted, so the city added a few seconds to stoplights to make crossing easier.
Laird said not everyone thought attracting retirees was a good idea. There was concern that retirees who had no children or grandchildren in area schools would not support school issues at the ballot box. The city commissioned a study that found people who supported schools before retirement generally voted in favor of schools after retirement.
"Some of the precincts with seniors were some of the biggest supporters of Columbia public schools," Laird said.
There was also a concern that catering to seniors would alienate the patrons of Columbia's most vibrant businesses, its universities.
But Columbia remains a young town. Its median age of 26.8 hasn't budged since the 2000 Census, and is up by just one year since 1990. The seniors who choose to move there like it that way, said David B. Oliver, assistant director of the MU Interdisciplinary Center on Aging.
"If you live in one of these university towns and you don't like young people, you'd better move to Florida or Texas," Oliver said.
Though college students keep Columbia young, aging baby boomers mean there are more people over 65 in Columbia than ever before. About 2,000 Columbians hit retirement during the last 10 years.
Oliver said a number of new retirement facilities have opened in response, as well as neighborhoods that are more senior-friendly.
Oliver, 69, and his wife recently moved from a four-level home.
On the street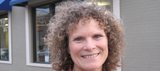 It's a tough call — it's about where family is, too. We like Lawrence, but also have family in Arizona and in the east.
"Older people want smaller homes. They want one level. They want wide corridors and no steps. They want to be near services," Oliver said.
A better image
Columbia toned down its recruitment of retirees after it reached its goal in 2000, though the Chamber of Commerce does do some promotion through a "Retire Columbia" campaign.
For Leonatti, whose organization helps seniors live independently, one of the campaign's most important legacies was presenting a more positive view of seniors.
"It certainly was a much more positive image than the government often portrays, of 'old people need things and you've got to provide them,'" Leonatti said.
Copyright 2018 The Lawrence Journal-World. All rights reserved. This material may not be published, broadcast, rewritten or redistributed. We strive to uphold our values for every story published.