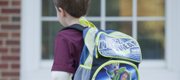 Subscribe to the email edition of First Bell and we'll deliver you the latest local education news and notes every weekday at noon.
Ellen Willets, a specialist for curriculum and instruction in the Lawrence school district, reports that scores on math assessments were up during the past academic year — the first for implementation Math Expressions, the district's new math curriculum for elementary schools.
At all grade levels taking assessments the rate of students meeting state standards or above increased from the previous year:
• Fifth grade: 89.3, up from 81.8.
• Fourth grade: 90.5, up from 88.3.
• Third grade: 91.6, up from 87.6.
The rates for 2011 were higher than for any of the previous three years, too.
Scores for "disaggregated groups" of elementary students also recorded increases:
• All students, 90.5, up from 85.9.
• Students who qualify for free and reduced-price school lunches: 84.5, up from 78.7.
• Students with disabilities: 72.1, up from 67.
• English language learners: 84.1, up from 75.6.
For those groups, the 2011 rates also were higher than those for 2008 and 2009.
The increase in student performance on the assessments can be attributed to more than the curriculum itself, Willet said. Teachers participated in solid, "reactive" professional development, with efforts designed to gain feedback, make changes and actually follow through with best practices to see that kids have the best chance to learn the most and do their best.
"We didn't just pick a good book," Willets told members of the Lawrence school board on Monday night. "We had people who made this happen."
Keith Diaz Moore, a board member, thanked Willets for presenting the "wonderful results" on the assessments, in context with the curriculum change.
"It's really outstanding," he said.
And as the state moves toward implementing "common core" curriculum next year, Willets noted that Math Expressions would be updating its materials so that the district could retain its momentum.
"It's going to be a process," Willets said, "but I know the teachers will be able to get there, because they are fabulous."
•••
Members of the Heritage Conservation Council are about to consider trimming nearly $940,000 in requests into $350,000 worth of grants for preserving the natural and cultural heritage of Douglas County, using a program financed by tax dollars and overseen by the Douglas County Commission.
Some of the expected big winners: students throughout the county, who will be expected to visit, learn from and share stories regarding sites, programs and projects that ultimately receive support through the county's Natural and Cultural Heritage Grant Program.
"Education is certainly one of the important criteria," said Ken Grotewiel, chairman of the council.
The council is scheduled to meet from 7 p.m. to 9 p.m. Thursday at the Douglas County Courthouse, 1100 Mass., to consider 18 applications for grant money. The applications range from $2,700 for locating and identifying significant trees in the county — with educational programs to be available for schools upon request — to $180,000 to lay the foundation for establishing a permanent home for the Eudora Community Museum, which would welcome field trips for students.
The council plans to forward its recommendations in November to Douglas County commissioners, who make the final decisions about which projects will get money.
•••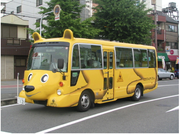 A friend of mine forwarded along an interesting story the other day, one featuring some different looks for school buses.
Back in my day, of course, there was nothing but the traditional yellow bus with black trim and bench seating. Not much has changed, at least here in the states.
But this article takes us to Japan, where students apparently can find themselves climbing aboard an airliner, a Pikachu Pokemon or a Thomas the Tank Engine — in bus form, of course.
I don't know that First Student has any plans to roll in some new — OK, any — new characters, but you never know what might be coming down the road ...
Copyright 2018 The Lawrence Journal-World. All rights reserved. This material may not be published, broadcast, rewritten or redistributed. We strive to uphold our values for every story published.