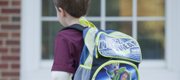 Subscribe to the email edition of First Bell and we'll deliver you the latest local education news and notes every weekday at noon.
Consultants will help the Lawrence school district figure out how it ended up with another 100 students in kindergarten through fifth grade this year, part of a numbers-crunching and population-mapping exercise intended to assess reality and forecast trends to help inform decisions regarding school consolidations and future boundary changes.
Monday night, the Lawrence school board agreed to hire RSP & Associates Inc., a firm based in the Kansas City area, for $27,500 to provide what's being described as "demographic services" to obtain enrollment data, "facility staffing and boundary analysis along with corresponding maps."
The contract comes a month after Superintendent Rick Doll told members of the Central and East Lawrence Elementary School Consolidation Working Group that the district would be hiring RSP & Associates to help compile data and provide forecasts.
Kyle Hayden, the district's chief operations officer, provided the board with a memo providing background information and rationale for the contract, but not the document itself because "it contains information RSP deems proprietary and is thus confidential."
•••
Near the end of an extended discussion Monday night regarding questions posed by representatives from the Central and East Lawrence Elementary School Consolidation Working Group, Vanessa Sanburn paused to consider the context of the discussion.
And then the member of the Lawrence school board explained just why it is that the working group's volunteers are charged with making a difficult recommendation: how to consolidate a list of six elementary schools — Cordley, Hillcrest, Kennedy, New York, Pinckney and Sunset Hill — into either three or four within two to three years.
Previous meetings have given her a chance to espouse the values of all-day kindergarten, and how the program should be expanded to all schools. And Monday night, she outlined how many elementary schools need major work, simply to provide both safety and equity in the district.
The working group, quite simply, is assigned to help the board make the best of a difficult situation.
"It's not just, 'Can we afford the current system?' We can, but it depends on our priorities and where we want to put our money," Sanburn said.
"Certainly, we could keep every facility and we could make it work. We could go through the cutting process again. We could lay off teachers, or support staff, or decide we don't want to invest in social workers or counselors, or (decide that) library techs are just as good as librarians, or nurses aides are just as good as trained nurses.
"I mean, those are philosophical decisions that we can make, as a district, and be able to run our district much more cheaply. I don't think that's a decision we want to make, or a decision that's going to help our students in the best way possible.
"So it really is an issue of working smarter with the funding that we have, and that's a difficult thing to do. And it's a difficult philosophical question, about what tradeoffs do you have? And certainly elementary schools — the building is important, and that means something, but so does having a teaching staff that we can afford to give raises to. A highly trained, motivated and supported teaching staff is also a very important thing to have in a district in order to impact academic achievement.
"And we know that the standards that we are required to meet are getting higher and higher, and the money that we get from the state is getting less and less, and that is not a situation where you can afford to not work smart with the funding that you have."
Representatives from the working group may not have asked for such an explanation, but they received it.
•••
Board member Rick Ingram welcomed questions from members of the working group, sympathizing with their having to deal with "ambiguity" and "contradictory elements" in the group's charge.
Ambiguity: Recommending whether to consolidate either two or three schools. "That's a big difference," Ingram said.
Contradictory: "Consolidate schools and make them more walkable."
"I think there's a lot of ambiguity that you guys are dealing with that I think is making your charge probably almost impossible," Ingram said, speaking directly to seven members of the working group's liaison committee. "And again, at the end of the day, you have to make a recommendation to close two or three of your schools.
"Do you see any chance that you're going to reach consensus on that?"
The question drew two answers from two committee members.
Chuck Epp, representing the Cordley School community, said that it was too early to tell.
"I think we've been working very well together, as a working group," he said. "I think we've established trust and respect amongst ourselves. I think we embody a range of diverse views that will, in fact, be a challenge to bring together. But I think that, I think it's possible to do it."
Dawn Shew, representing the Kennedy School community: "I think it's possible in the way we've defined 'consensus,' which is that there will be dissent. There will be no unanimity in the process. And I think that's to be expected. It's a passionate issue. People are passionate about it.
"I definitely agree that I think it's possible for us to do, and I think we see it as an absolute: Nobody is willing to spend four months and walk away from this and quit. Nobody has expressed any desire to do that."
The thinking, she said, is that members of the working group feel like "we need to produce something."
The working group has seven scheduled meetings left: Nov. 7 and 21; Dec. 5 and 19; and Jan. 2, 16 and 30.
Copyright 2018 The Lawrence Journal-World. All rights reserved. This material may not be published, broadcast, rewritten or redistributed. We strive to uphold our values for every story published.