Authorities are on the lookout for two escapees from Lansing Correctional Facility, Eudora News reports.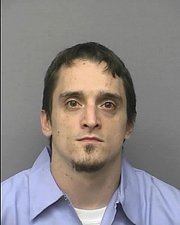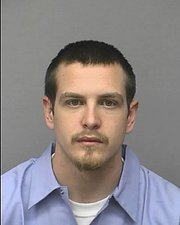 Prison officials said the two prisoners were confirmed missing at 6 p.m. Tuesday from the prison's East Unit, where minimum-security inmates are housed.
The escapees are Chad Duane Amack, a 22-year-old serving a 23-month sentence based on a Shawnee County conviction for theft and aggravated burglary, and Matthew Glen Allender, 28, who is serving a 23-month sentence for two convictions of theft, also in Shawnee County.
Amack is a white male, 5-feet-9, 175 pounds, with green eyes and brown hair.
Allender is a white male, 5-feet-8, 180 pounds, with brown hair and brown eyes.
Tuesday's prison break was the second in less than two months at Lansing. On Sept. 14, 33-year-old Ronny Dale Peters escaped from the minimum-security unit. He was captured two days later in Gardner.
Amack and Allender are considered armed and dangerous. Anyone with information pertaining to their whereabouts should call 911 or the Lansing Correctional Facility at 913-727-3235.
Douglas County dispatchers gave a brief description of the two men to Lawrence police officers, but as of Tuesday evening, there's no reason to believe they may be in the area, officials said.
Amack and Allender are two of six inmates currently on the run from the Kansas prison system. The longest running escaped Kansas inmate is Priscilla Ann Frey, who escaped on Christmas Eve in 1974 from a women's unit that used to be in Lansing.
Copyright 2018 The Lawrence Journal-World. All rights reserved. This material may not be published, broadcast, rewritten or redistributed. We strive to uphold our values for every story published.