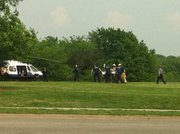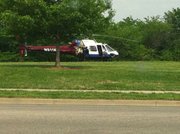 800 block of Randall Road
A LifeStar helicopter was called to transport a male patient Wednesday afternoon after a shooting in the 800 block of Randall Road.
The helicopter landed in Dad Perry Park about 4 p.m. to transport the patient, who had critical injuries, according to emergency radio traffic.
No foul play is suspected, according to police Sgt. Matt Sarna.
Copyright 2018 The Lawrence Journal-World. All rights reserved. This material may not be published, broadcast, rewritten or redistributed. We strive to uphold our values for every story published.