Call it healthy competition.
On the street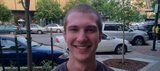 Never. I buy groceries like once a month and I don't ever buy organic. I eat bologna sandwiches.
Colorado-based Natural Grocers has filed plans to enter the city's grocery market with a full-line store at 23rd Street and Naismith Drive on a site now occupied by Burger King.
"If you are familiar with Whole Foods, a Natural Grocers could go in front of a Whole Foods store and beat them on prices," said Mark McPherson, developer of the project. "They carry everything a Whole Foods store does but at better prices."
The company will raze the Burger King building in June, and plans call for a 13,000-square-foot grocery store to be open by mid-November.
The store will be the company's first in Kansas. The family-owned company has about 40 stores, with most in Colorado and a few in Texas, New Mexico, Utah and Wyoming. The company has undertaken an expansion plan into the Midwest and expects to have 50 stores by the end of the year.
"College communities do really well for us," said Nancy Flynn, director of marketing for the company. "There is a certain climate in a college community and a lot of inquisitive minds that are focused on health and wellness."
About half of the store will be devoted to vitamins and health supplements, Flynn said. But the other half will have a produce section that will sell only certified organic products. The store will feature a large dairy section and will carry other grocery items.
Flynn said the store also will offer classes to help customers better understand foods and diets, and the store will be staffed by a nutritional health coach.
"We really cater to specialty diets, gluten-free, non-GMO (genetically modified organisms)," Flynn said. "We feel like we're the label-readers in the market."
They won't be alone in the Lawrence market. The natural foods market has been a growing part of the local grocery industry. Both Dillons and Hy-Vee have bolstered their organic sections with recent remodels, and the city has a longtime natural foods retailer in The Merc.
"It is definitely a national trend," said Rita York, general manager for The Merc, which operates a 19,000-square-foot store at 901 Iowa. "People are more interested in eating healthy and definitely eating local. I think it is good that it is becoming more mainstream. We don't see this as a threat."
McPherson, who owns the site at 23rd and Naismith, said Burger King will continue to operate at the location until June 11. Burger King had announced plans to build a new restaurant in the Bauer Farms development near Free State High at Sixth Street and Wakarusa Drive. An update on those plans weren't immediately available Monday.
Flynn said the Natural Grocers store likely would employ 15 people initially, but could grow to 50 as the store gains traction in the market.
Copyright 2017 The Lawrence Journal-World. All rights reserved. This material may not be published, broadcast, rewritten or redistributed. We strive to uphold our values for every story published.