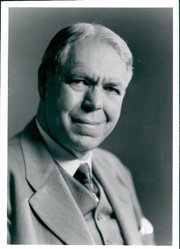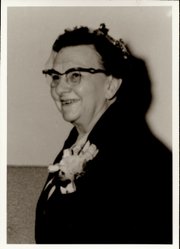 Raymond Rice left a lasting legacy on the Lawrence and Douglas County community.

He helped found Douglas County Bank.
He preserved part of the Baldwin Woods, a section of virgin forest in Baldwin City, purchasing the land to prevent a development project.
When City Hall relocated from the Watkins Building, 1047 Mass., Rice used his legal acumen to secure the site for the Douglas County Historical Society .
Today, 37 years after his death, he is still contributing to the community through the Ethel and Raymond F. Rice Foundation, which has donated more than $14 million to charitable organizations.
Rice formed the foundation after his wife, Ethel, died in 1972 to extend his philanthropic interests past his lifetime.
"His parents were always interested in bettering the community in which they lived, and Mr. Rice carried on that tradition, as did Mrs. Rice," said James Paddock, an original trustee and president of the Rice Foundation.
Paddock said the foundation focuses on donating to organizations that assist the Douglas County community. Last year, the foundation donated $586,000 to 27 local groups, including Lawrence Humane Society, Lawrence Memorial Hospital and Douglas County Historical Society.
Steve Nowak, director of the historical society, said the foundation donated $15,000 to the historical society last year. The donations are used to prepare materials for exhibition.
"It's a tremendous benefit for us," Nowak said. "It allows us to do the type of work we need to develop material as an educational tool."
The foundation funds 14 scholarships for law students at Kansas University. The scholarships, established in 1979, are awarded to Kansas residents with promising academic and leadership abilities.
Alyssa Boone, a scholarship recipient from Wichita, said the burden of paying off student loans would have limited what she could do during and after school.
"It let's you pursue anything you want," Boone said.
The Rice Foundation also provides scholarships at Baker University, Kansas State University and Oberlin College, the Ohio school where Rice received his undergraduate degree.
Rice, who was born in Cortland, Ohio, moved to Lawrence in 1907 to attend the KU law school and established a law practice in town after graduation. He remained actively involved with KU, teaching at the law school for 13 years and supporting academic and sports programs. In 1973, he received the KU Distinguished Service Citation. He married Ethel, of Salina, in 1965.
Copyright 2018 The Lawrence Journal-World. All rights reserved. This material may not be published, broadcast, rewritten or redistributed. We strive to uphold our values for every story published.